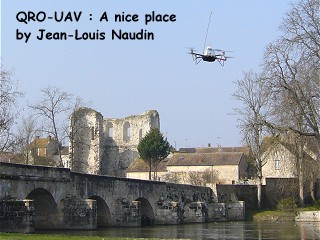 QRO-UAV missions 8 : Flying above a nice place...
created on March 15, 2070 - JLN Labs - Last update March 22, 2007
Toutes les informations et schémas sont publiés gratuitement ( Open Source) et sont destinés à un usage personnel et non commercial
All informations and diagrams are published freely (Open Source) and are intended for a private use and a non commercial use.
---
The purpose of this 8th mission is only to use the QRO-UAV in a nice and quiet place as a flying camera to take some photos from unusual angles above the ground.
The 8th test mission of the QRO-UAV is : Flying above a nice place...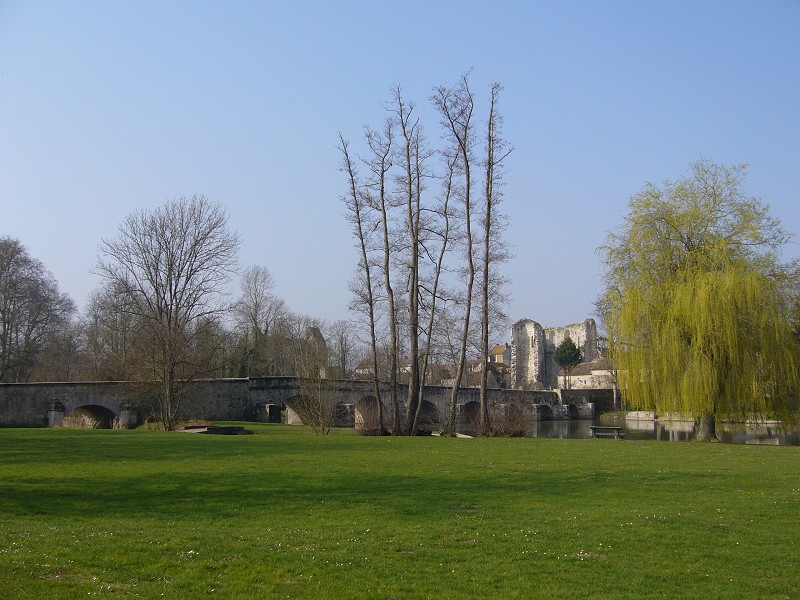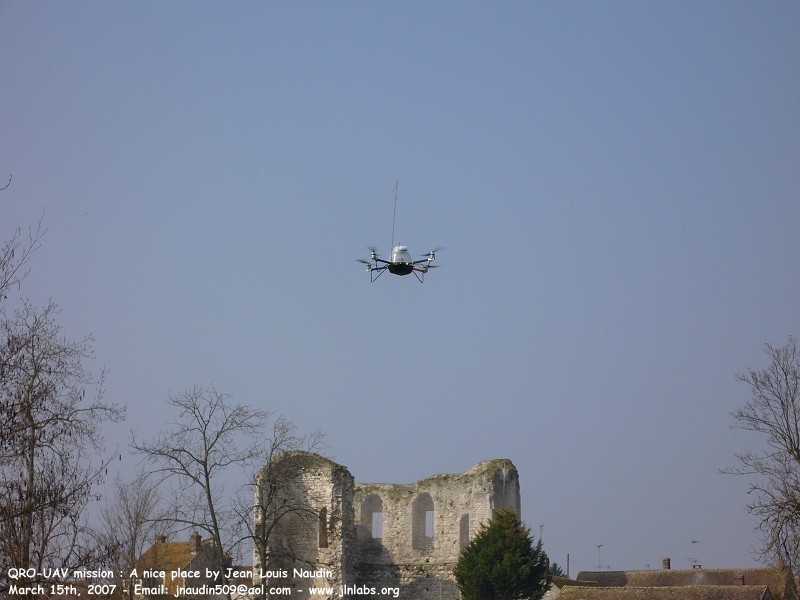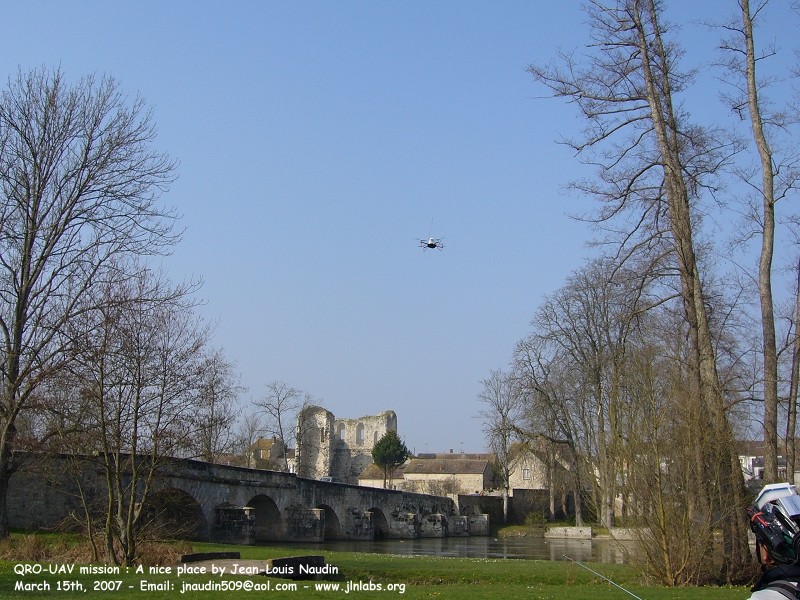 Below, some photos extracted from the real time video sent to my HID...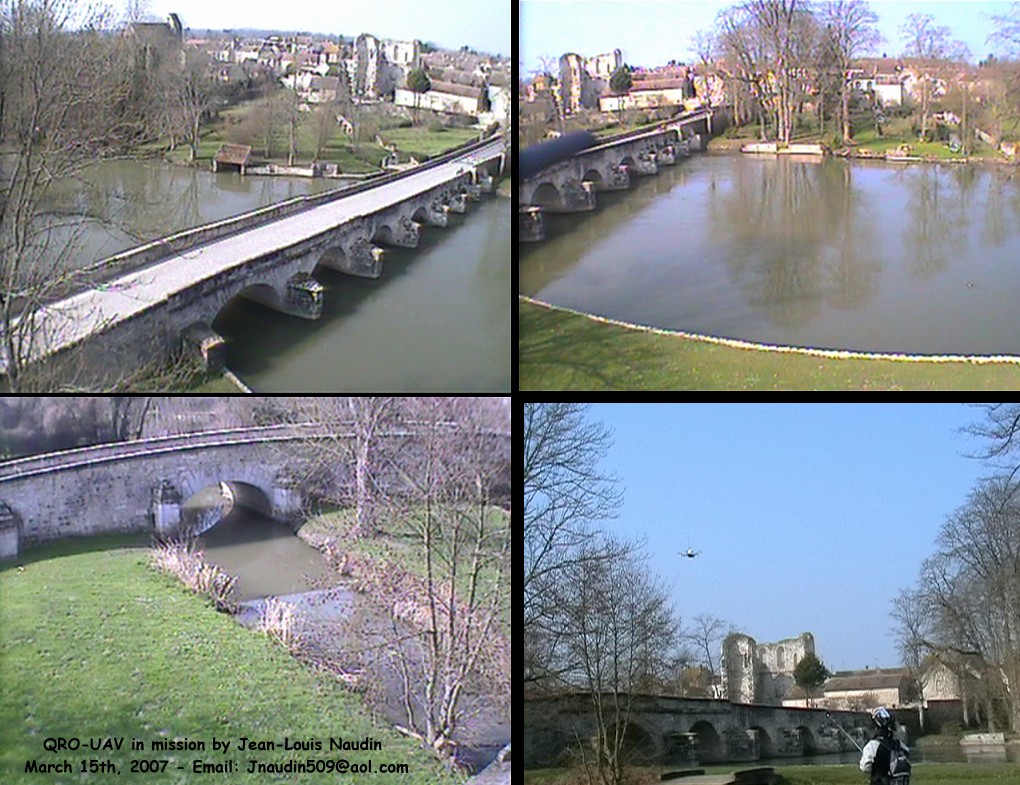 Click here to download this short video above ( 13.5 Mb, WMV format )
Tests results : It is interesting to notice that during this simple aerial photos mission, the flight hasn't disturbed this quiet and nice place because the QRO-UAV is a noiseless flying craft. Very few people have noticed its presence in the sky due to its low visual signature. The photos taken have been extracted from the realtime video sent to my Helmet Integrated Display (HID), this explains their medium quality. During next similar missions, I shall use a 6 Megapixels Nikon photo camera and the quality of the photos will be greatly improved...
Mission 1 : Bridge inspection
Mission 2 : Above and behind
Mission 3 : Above a singularity
Mission 4 : Above a monument
Mission 5 : Railway viaduct inspection
Mission 6 : Event Report
Mission 7 : RP-UAV high alt survey with GPS
Mission 8 : Flying above a nice place
See the previous QRO-UAV Mission 7
For more info : jnaudin509@aol.com
---
To the QRO project page

visitors since March 22, 2007