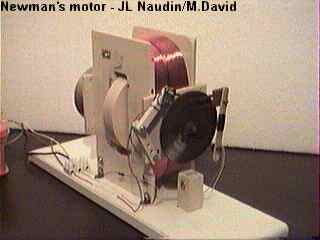 The Newman's Energy Machine
By JL Naudin/M.David
created on 06/12/98 - JLN Labs - last update on 06/26/98
---
06-26-98 - The Newman's Machine V1.3: Towards a continuous negative current flow ?....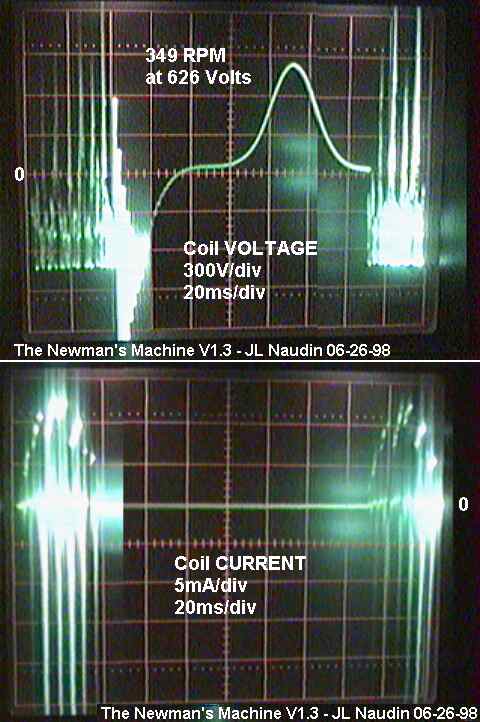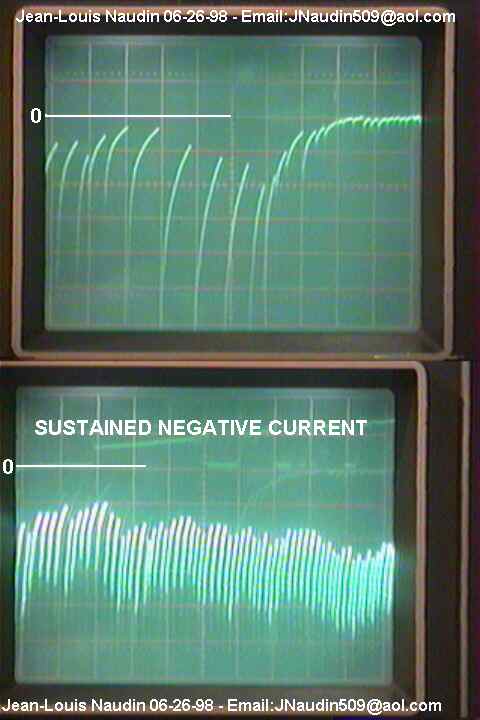 As you can see in the first picture above, with my new segmented commutator V1.3, I am now able to get STRONG PULSES OF NEGATIVE CURRENT to the Newman's Machine (this means that the current flows from the Newman's Machine into the Power Supply).
Now, the Negative current flow can be stable and continuous for a short time. The interesting fact to observe is the pseudo-periodic pulsations of the of negative current (below the zero line).....
Some Newman's Machine Keys (updated 06-27-98)
THE FIRST SIGNS OF OVERUNITY ?... (06-27-98)
---
If you need more informations or if you have any suggestions send me your Feedback

Email : JNaudin509@aol.com
---
Return to the Newman's Machine Main page