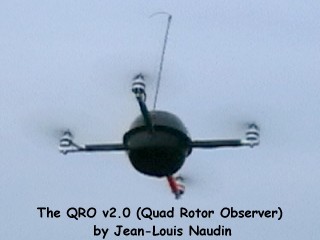 The QuadRotor Observer (QRO) v2.0
created on december 28, 2006 - JLN Labs - Last update January 29, 2007
Toutes les informations et schémas sont publiés gratuitement ( Open Source) et sont destinés à un usage personnel et non commercial
All informations and diagrams are published freely (Open Source) and are intended for a private use and a non commercial use.
---
Click here to download a short video of the flight ( 1.8 Mb )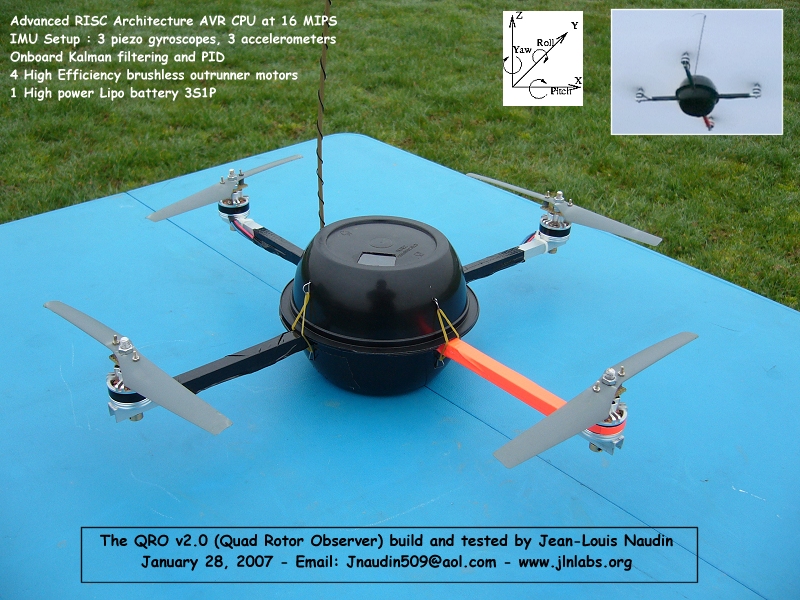 On January 28, 2007, the QRO v2.0 (with an IMU onboard) has done successfuly its 1st outdoor test flights.
Test flights weather conditions :Wind ( 15 km/h, gusting at 20 km/h ), temperature 3°C.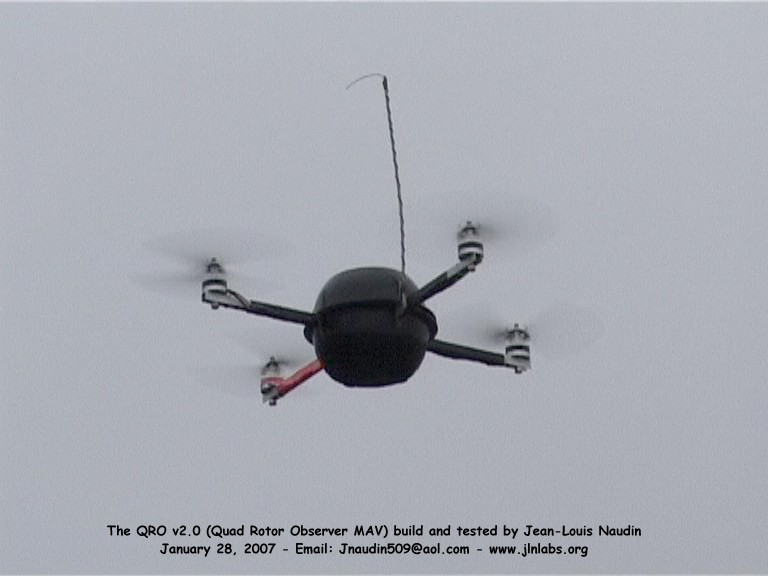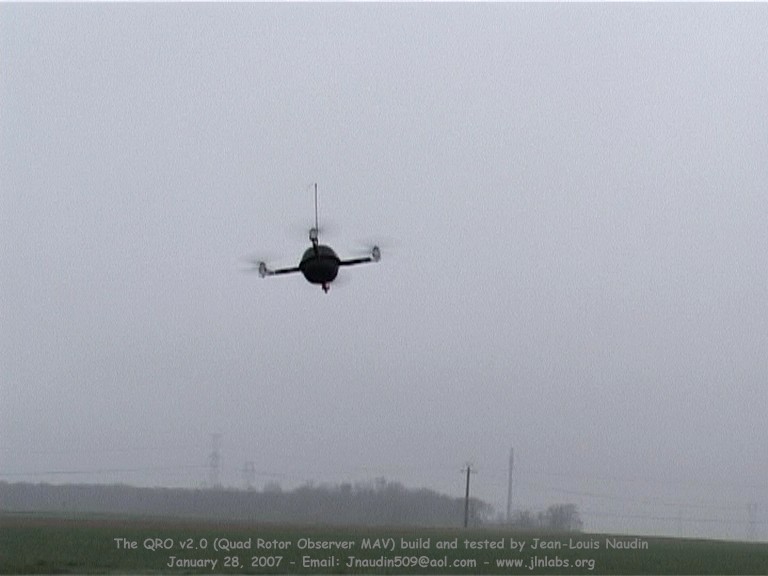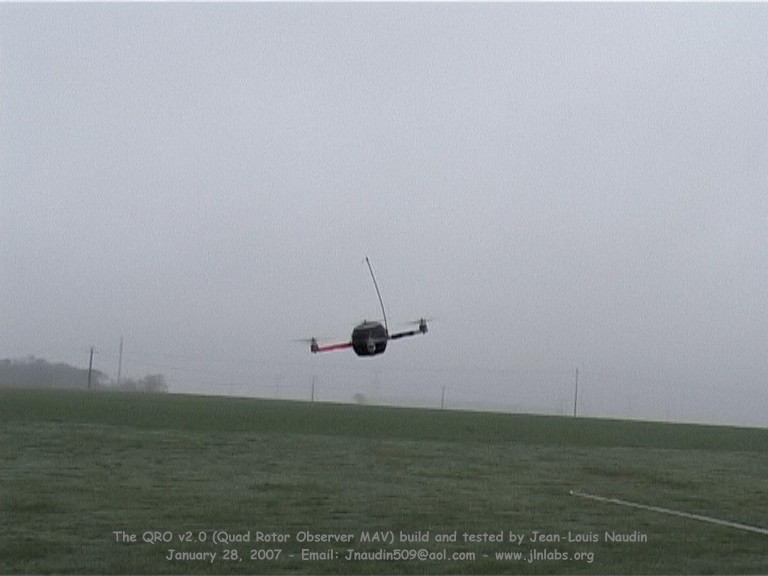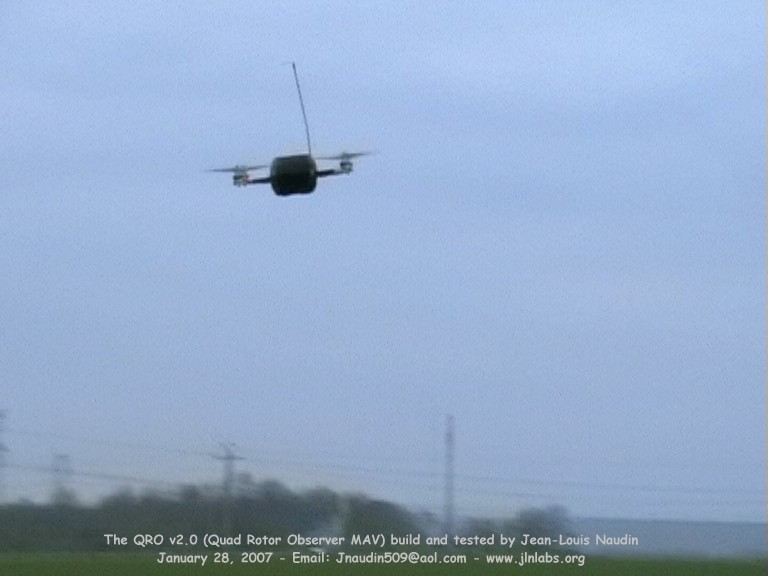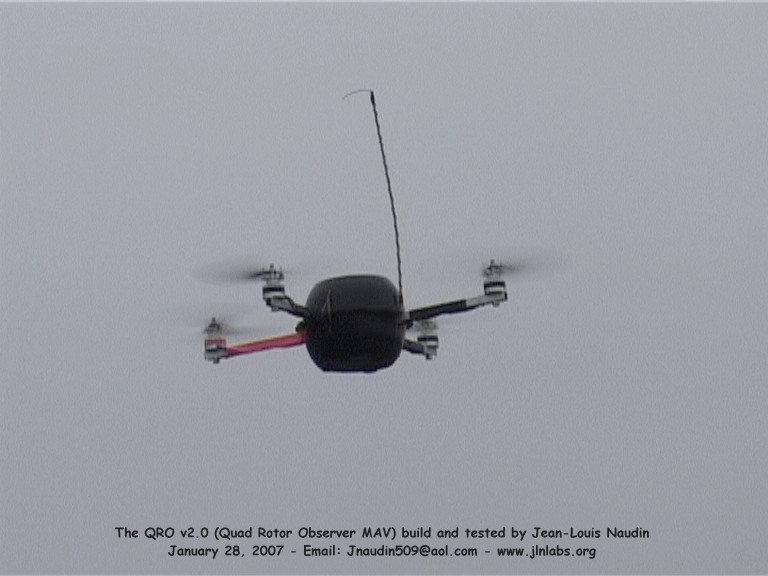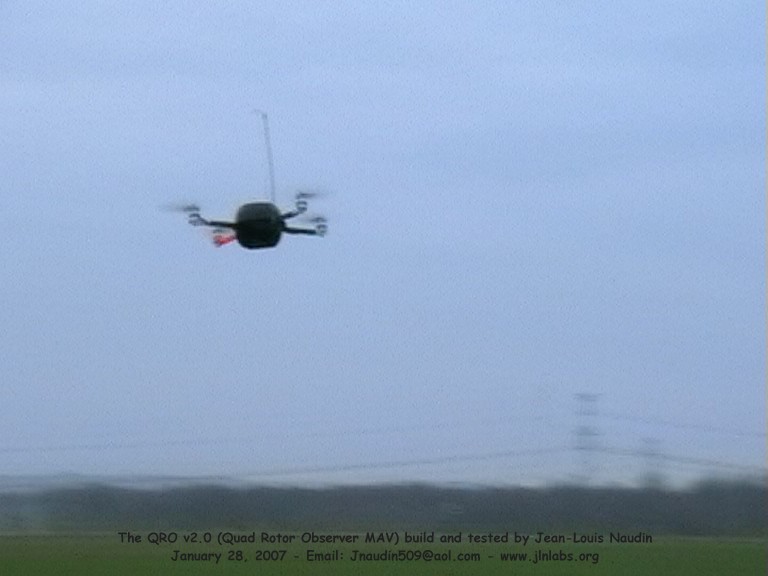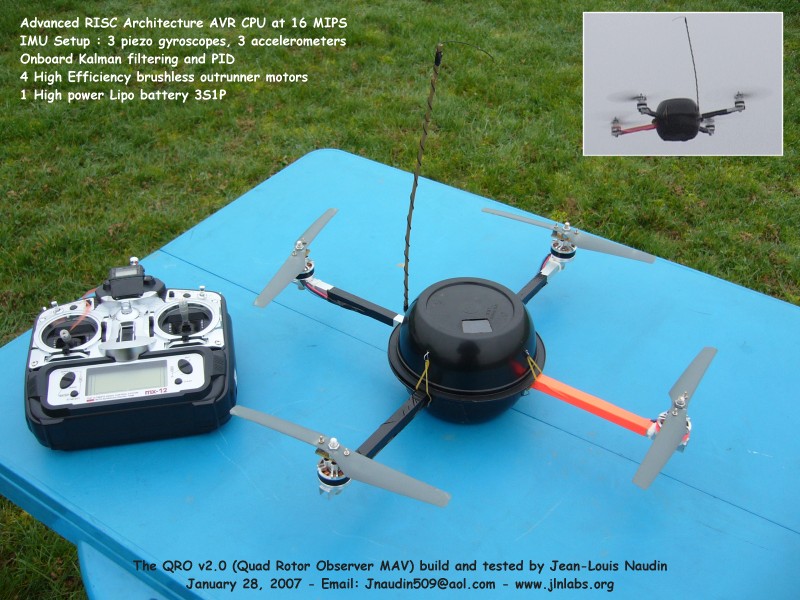 The QRO v3.0 is now under test, it is able to carry more payload, see below :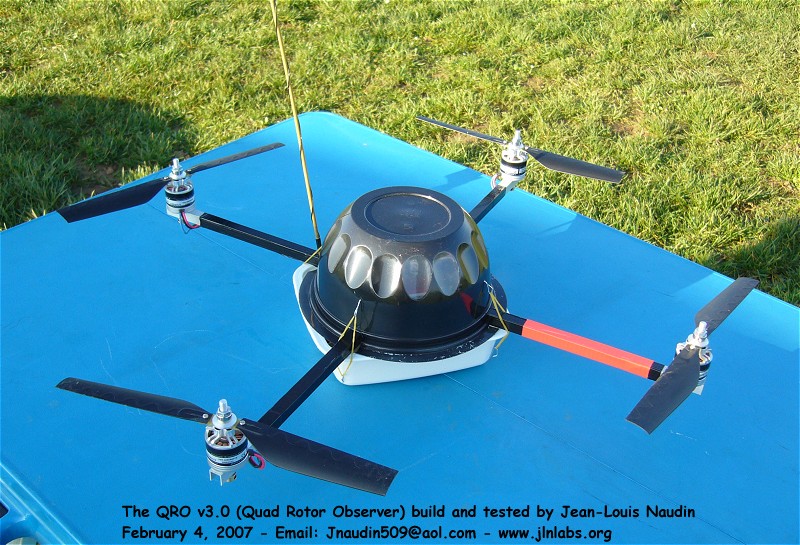 Click here to see the QRO v3.0 in action
For more info : jnaudin509@aol.com
---
To the QRO project page

visitors since January 29, 2007