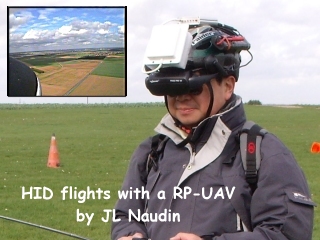 Full HID training flights with a RP-UAV
created on March 4th, 2007 - JLN Labs - Last update March 4th, 2007
Toutes les informations et schémas sont publiés gratuitement ( Open Source) et sont destinés à un usage personnel et non commercial
All informations and diagrams are published freely (Open Source) and are intended for a private use and a non commercial use.
---
The purpose of these serie of tests is to train myself to perform full flights (from the take-off to the full landing) with a RP-UAV. The HID setup will be soon used for the Quad Rotor Observer (QRO).
A 2.4 Ghz high resolution CPcam Sony CCD video camera (500x582) is mounted on my electric powered RP-UAV. The video is sent to my HID (Helmet Integrated Display) equiped with High Resolution LCD glasses fixed on the helmet. The RP-UAV is self-stabilised with a high performance auto-pilot and it is fully capable of self landing procedures. Today, I have done successfully a lot of flights with a such HID setup in various weather conditions : winds up to 30 Km/h gusting at 40 Km/h, cross wind landings, foggy weather...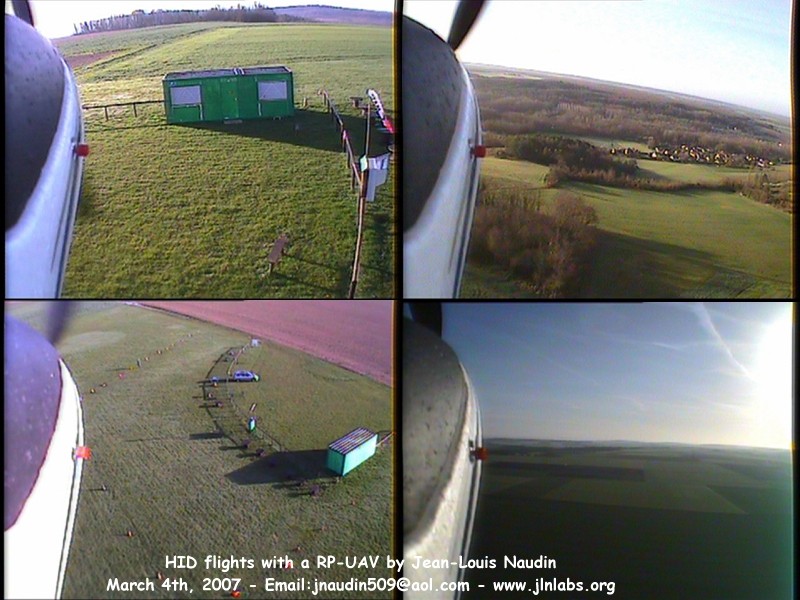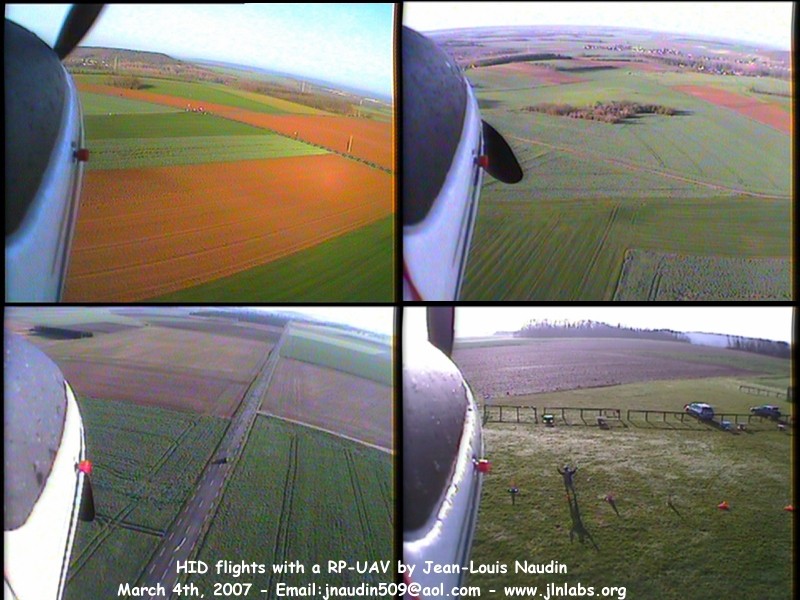 See below by yourself a video sample of a full HID flights with my RP-UAV....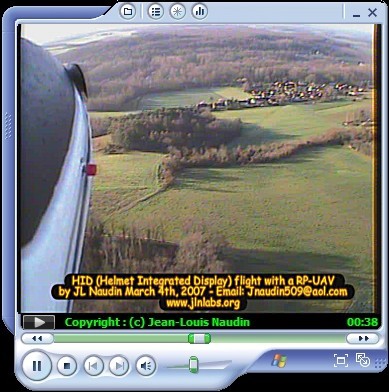 Click here to download this short video above ( 10 Mb, WMV format )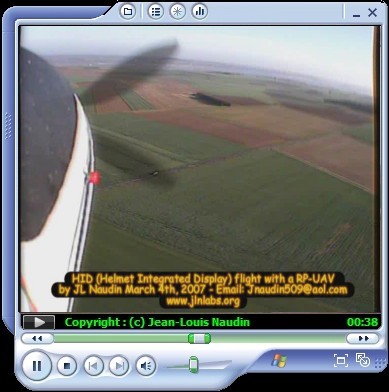 Click here to download a big video of a HID flight ( 55 Mb, WMV format )
This is a really exciting experience, the HID flights are nearly close to a flight of a real plane. The auto-pilot is a very helpfull tool for accurate and secure flights. The self-landing capability of the RP-UAV in various weather conditions (strong wind, cross wind, gusts, fog...) is really impressive...
QRO-UAV Mission 1 : Bridge inspection (VIDEO)
For more info : jnaudin509@aol.com
---
To the QRO project page

visitors since March 4, 2007