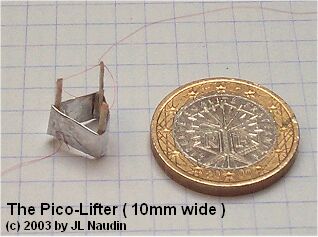 The Pico-Lifter : Towards a High Density cellular structure
by Jean-Louis Naudin


Cliquez ici pour la version Française


created on March 10, 2003 - JLN Labs - Last update March 12, 2003
Toutes les informations et schémas sont publiés gratuitement ( freeware ) et sont destinés à un usage personnel et non commercial
All informations and diagrams are published freely (freeware) and are intended for a private use and a non commercial use.
---
The Pico-Lifter is a very small Lifter structure ( 10 mm wide ). This is, today, the worldwide smalest Lifter. The purpose is to test the eletrokinetic effect on a very small cell and at low voltage for building a High Density cellular structure ( Lifter-Cell ) for the Lifter-Craft engine.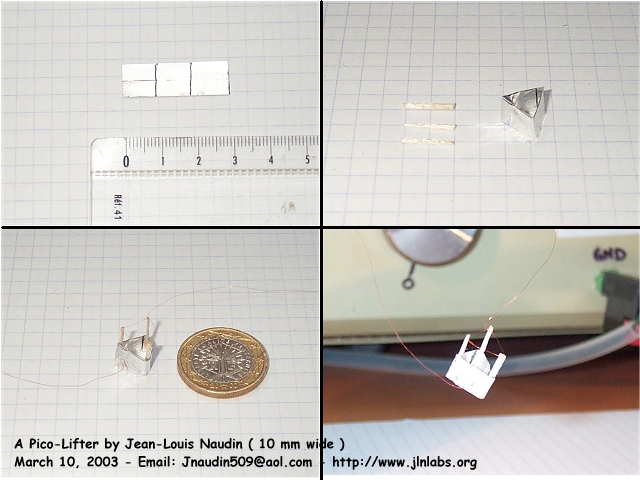 Above : The Pico-Lifter construction and its size compared to a coin of 1 Euro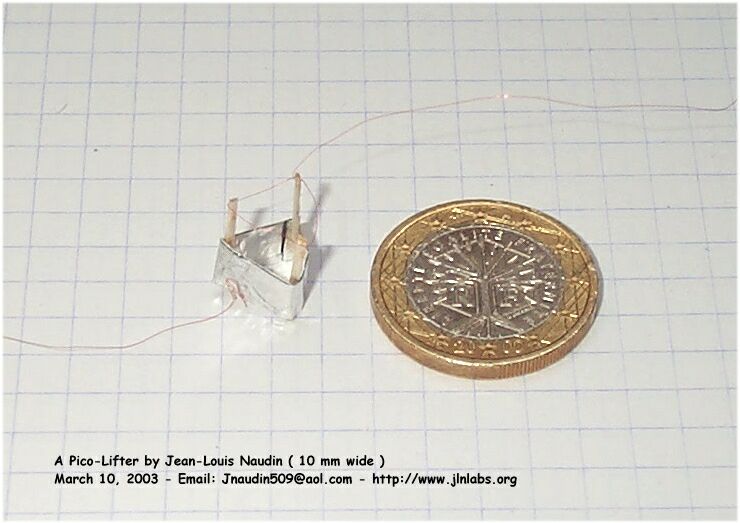 Pico-Lifter specifications
Aluminum armature : 10 mm wide, 5 mm height ( 12µm thick)

Wire : 5/100 mm diameter enameled copper wire

Gap : 6 mm

Working Voltage : About 4 KV DC
TESTS RESULTS :
The Pico-Lifter works very well at about 4KV DC as shown in the photos below :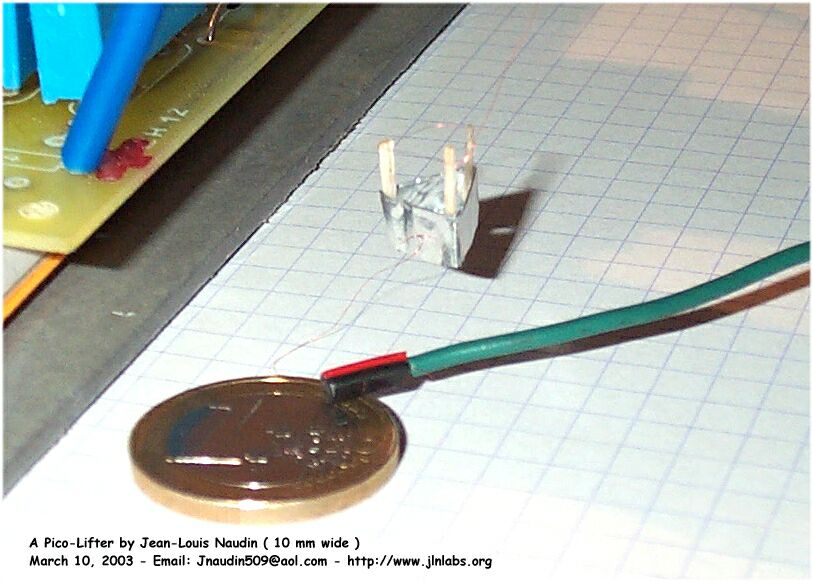 See the test of the Pico-Lifter in action
To see the video, the free downloadable RealPlayer is required


You may download free the RealPlayer 8 Basic at : http://proforma.real.com/real/player/blackjack.html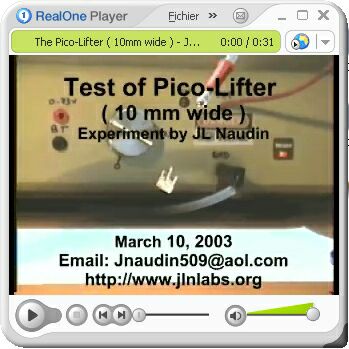 Click on the picture above to see the video ( 583 Kb )
Comments : The test of the Pico-Lifter test shows that it seems possible to use a honeycomb structure for building a high density Lifter-Cell.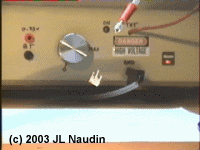 Above, an animated video of the experiment.
---

Email : JNaudin509@aol.com
---
Return to the Lifter home page