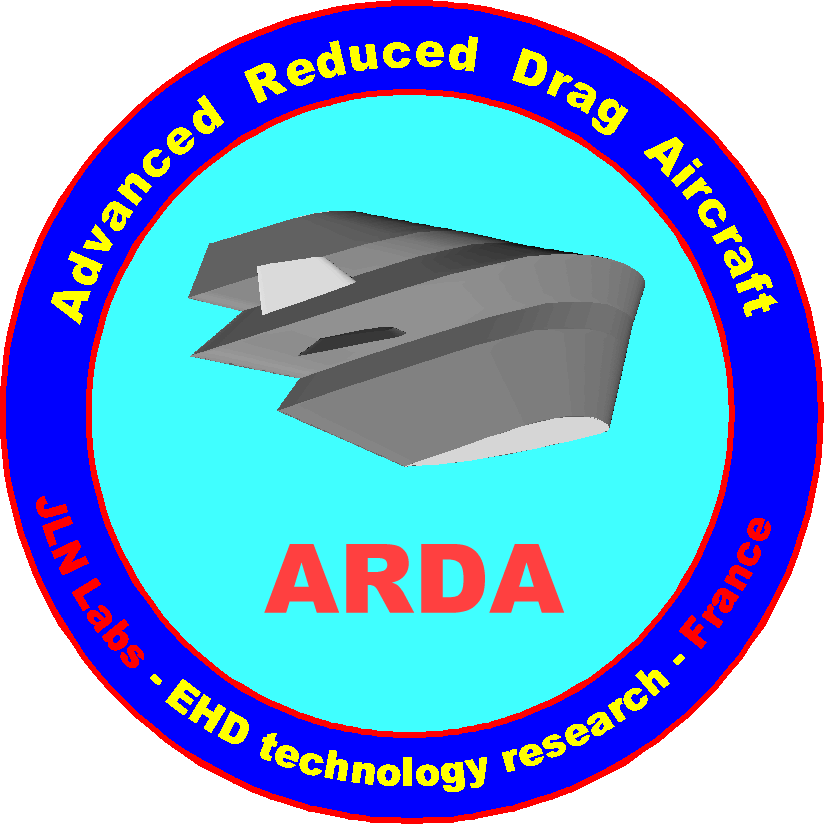 The ARDA v2.0 Mk2 "Ader"
Construction "Log Book"
Advanced Reduced Drag Aircraft
By Jean-Louis Naudin
created on May 7h, 1999 - JLN Labs - Last update June 13th, 1999
---
The ARDA v2.0 Mk2 "Ader" is the full scale model of the Flying Wing which uses a EHD propulsion system..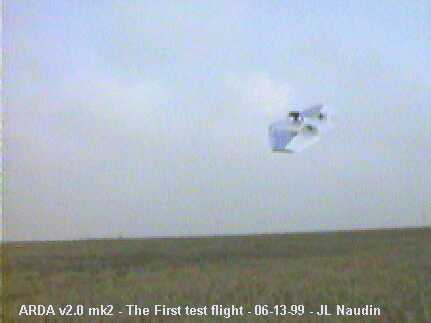 Click on the picture above to see more details
June 9th, 1999: The First test flight has been delayed due to the bad weather conditions.
FIRST TEST FLIGHT of the ARDA v2.0 mk2 scheduled on June 13th, 1999
June 5st, 1999: The ARDA flying wing is now ready...countdown : J-4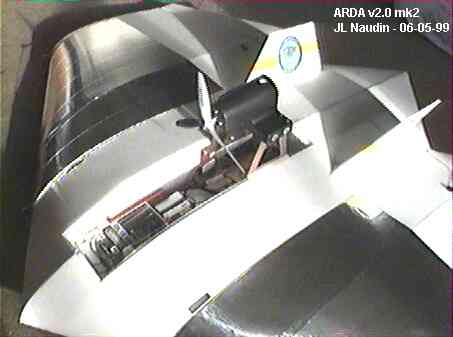 Avionic equipment and the EHD generator (in front) now fully functionnal....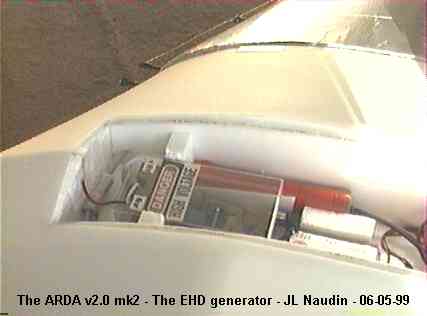 June 1st, 1999: EHD wings now ready...countdown started : J-7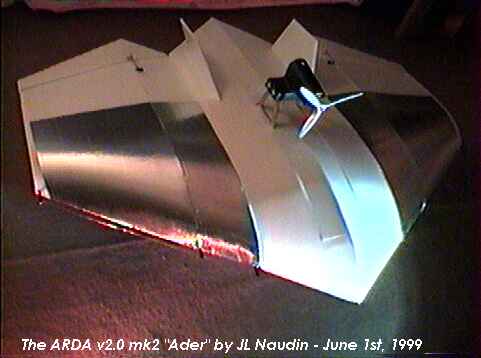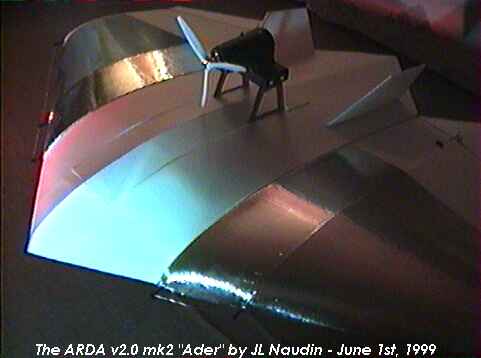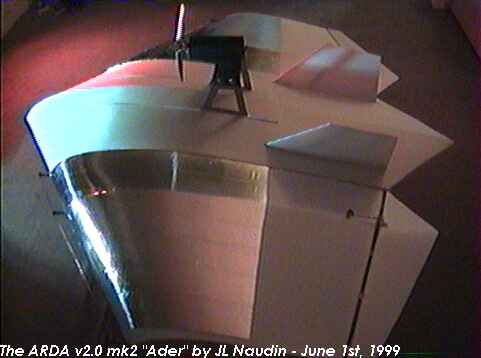 May 29h, 1999: The main electric engine is now installed on the wing, it will be used for the initial climb.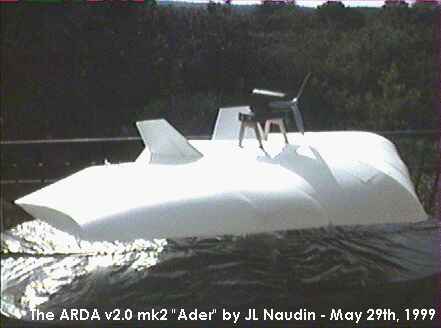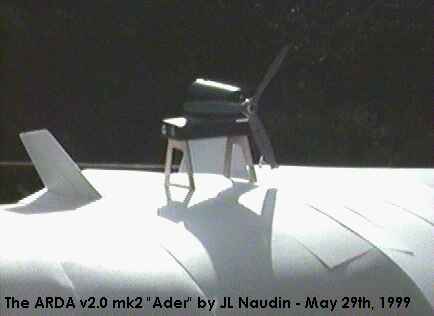 May 27h, 1999: The ARDA is now finished, next step : avionic, electronic and EHD systems installation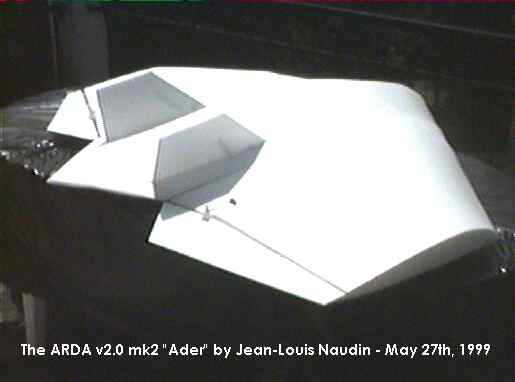 May 25h, 1999: Left and right wings are now finished, ailerons and servos installed...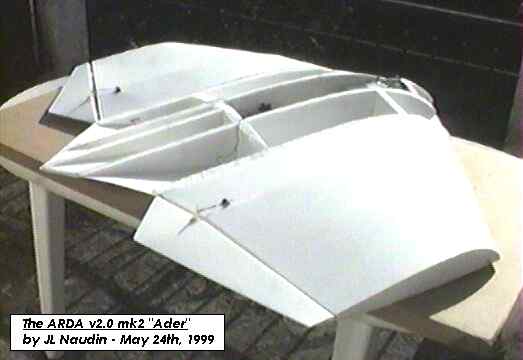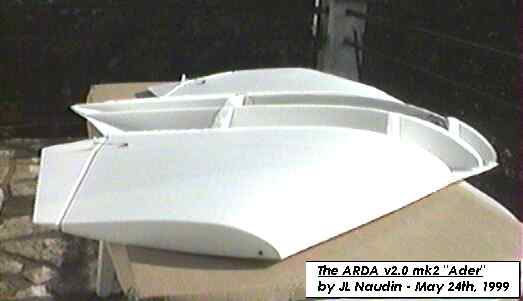 You notice the thickness of the Eppler 338 profile, the EHD features are not yet installed
May 16h, 1999: Installation of the avionic and the electronic equipment...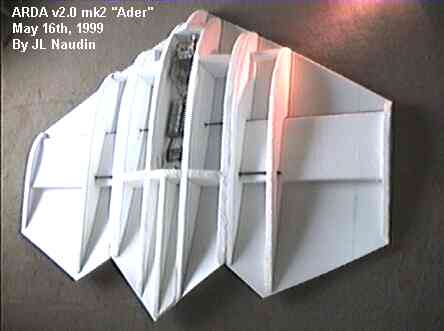 May 13th, 1999: Main structure now finished...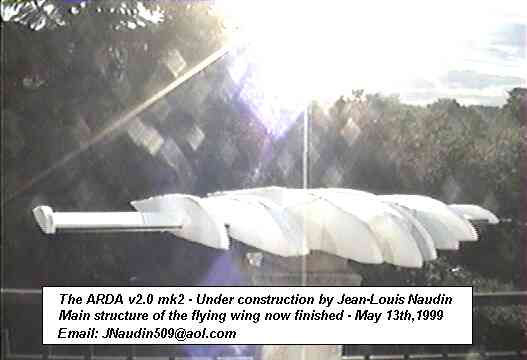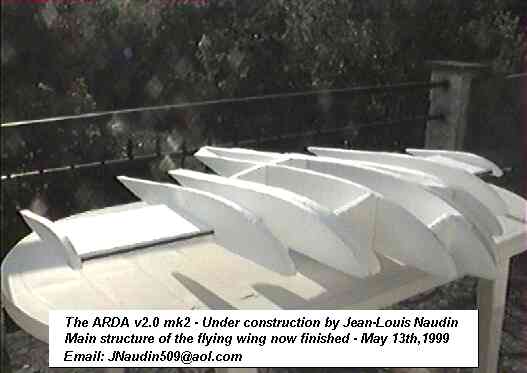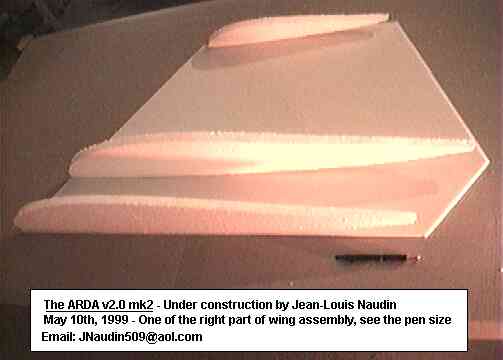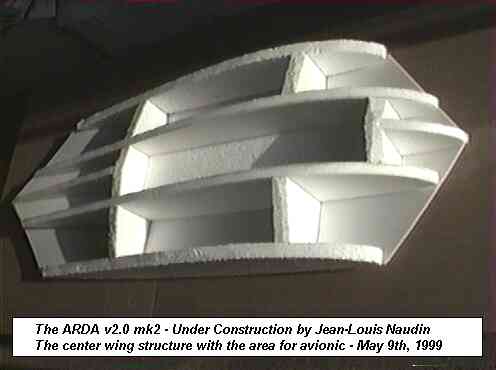 The center part of the wing under construction ,
you will notice the pen on the right of the picture , this gives a good idea of the size...
---

Email : JNaudin509@aol.com
---
Return to the Advanced Propulsions Researches page