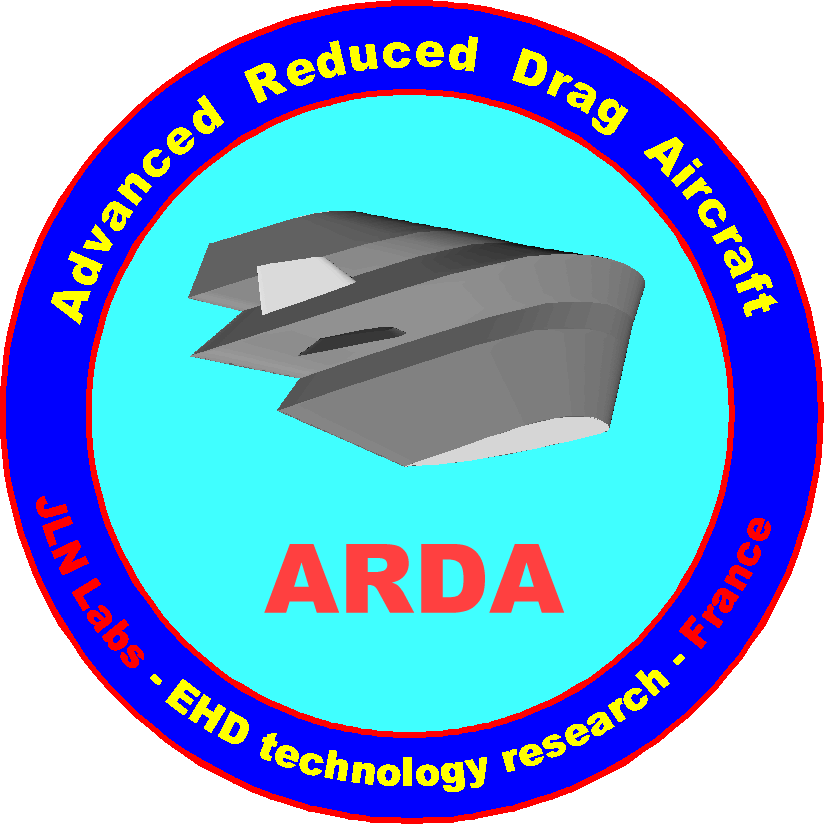 The ARDA v2.2 "Ader"
First Test Flight pictures
Advanced Reduced Drag Aircraft
By Jean-Louis Naudin
created on June 13th, 1999 - JLN Labs - Last update June 13th, 1999
---
The ARDA v2.2 "Ader"(UXAV 01) is the full scale model of the Flying Wing which uses the EHD propulsion.. This is an UXAV (Unmanned eXperimental Aerial Vehicles aka experimental UAV).
FIRST TEST FLIGHT of the ARDA v2.0 mk2 on June 13th, 1999
The purpose of this first real test flight was to perform and validate the model in real flight conditions. The test flight has been done on a small french airfield on June 13th, 1999, morning. The weather was not really fine (cloudy..).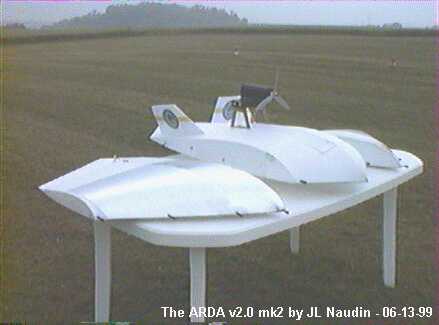 The ARDA flying wing is a fully modular technology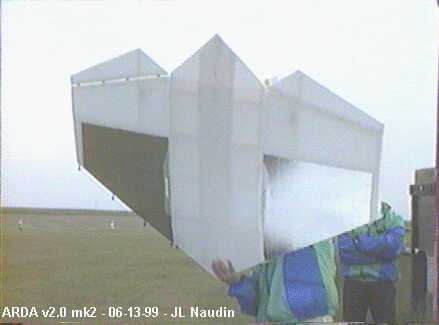 I am showing the ARDA wings lower surface (intrados) with the EHD equipment.

The ARDA is now ready for the first flight test.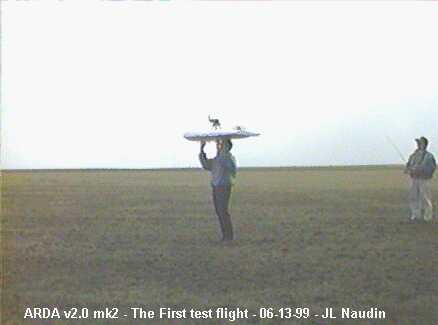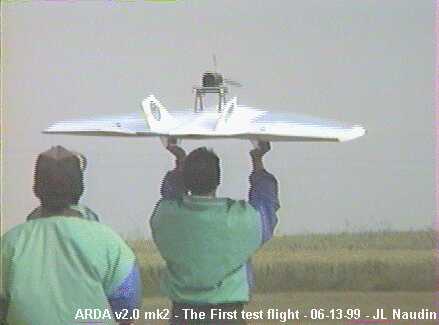 ARDA Flying wing, now ready to launch.......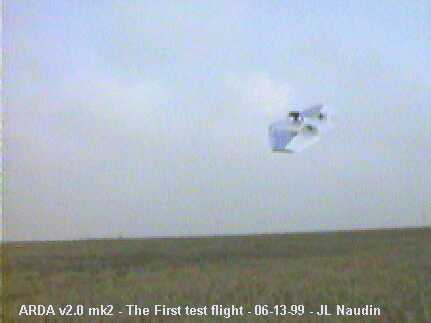 The ARDA Flying wing first flight.....
During this first flight (not yet with the EHD system), we have noticed that some modifications should be required for improving the flight, so the EHD system (successfuly tested on ground) will be tested during a next flight.
New test flights are planned soon... Stay tuned...
---

Email : JNaudin509@aol.com
---
Return to the Advanced Propulsions Researches page