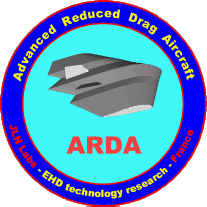 The ARDA Mk VII
(Unmanned eXperimental Aerial Vehicles project)
By Jean-Louis Naudin
created on August 20th, 2000 - JLN Labs - Last update August 20th, 2000
---
The ARDA mk7 "NorthStar" is an UXAV (Unmanned eXperimental Aerial Vehicles aka experimental UAV). The purpose of this project is to build an UXAV which will use the EHD features (based on the Biefeld-Brown effect) for reducing significantly the air drag and thus fuel consumption and increasing the flying range.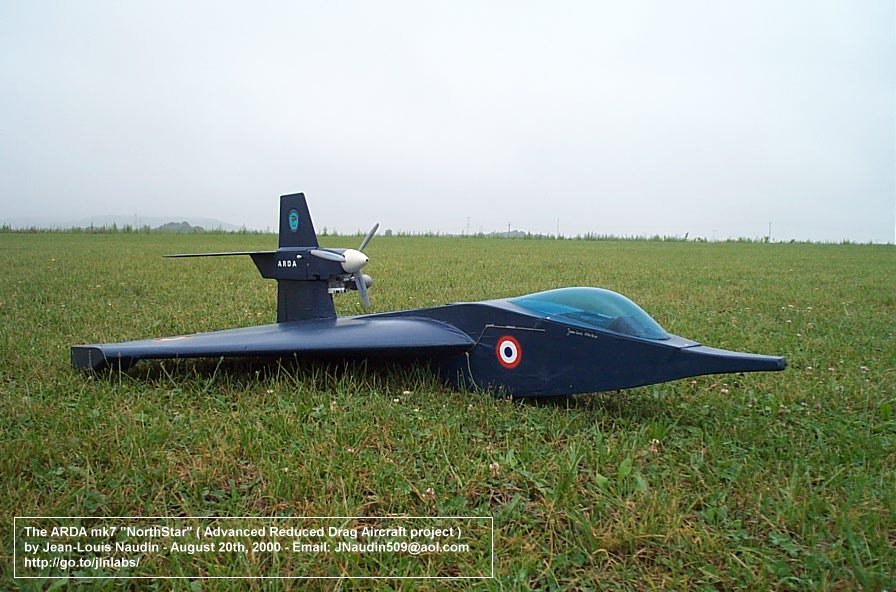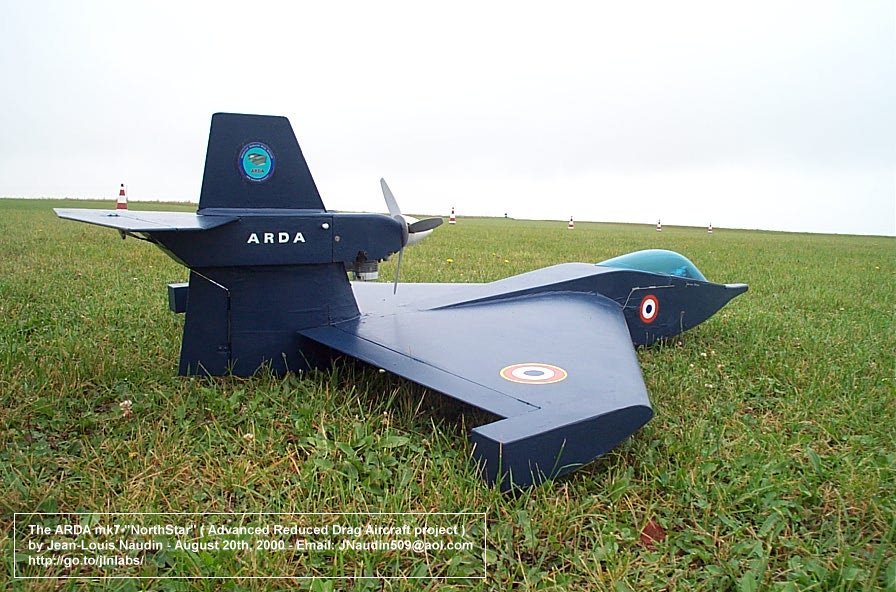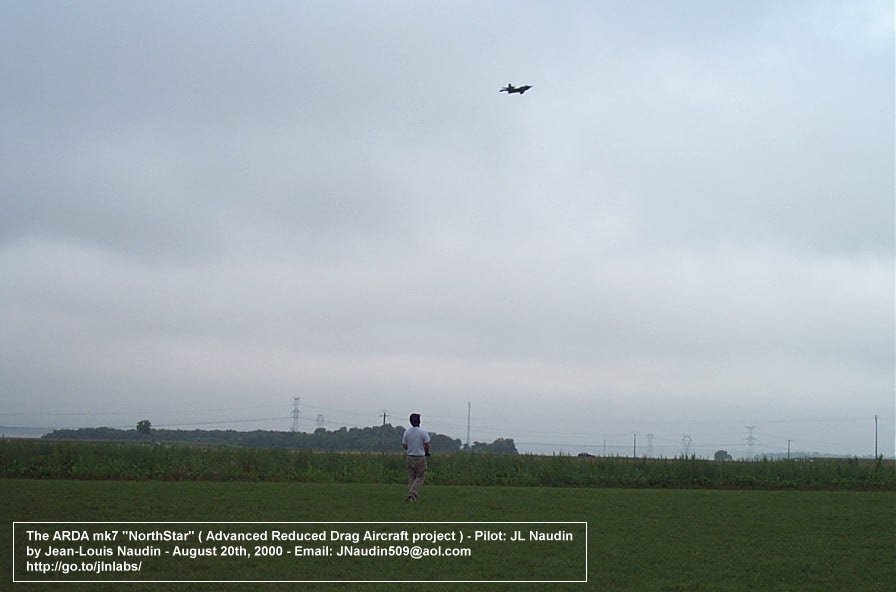 August 20th, 2000 - Phase A : Successful tests flights
Two flights have been done successfully (the first on morning and the second on afternoon) in spite of the bad weather conditions ( stormy and rainy ). The ARDA mk7 "NorthStar" shows a very good stability at high and low speed (approach phase) and also a good turning rate. The brand new engine has not yet finished its "burning in" period and its performances are very encouraging.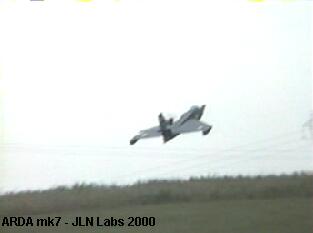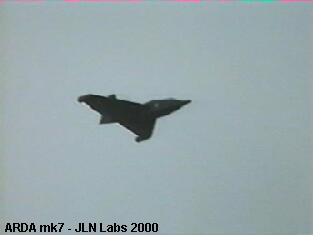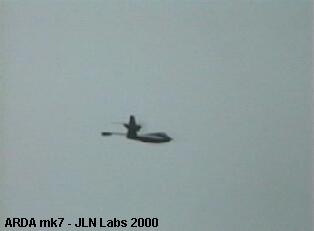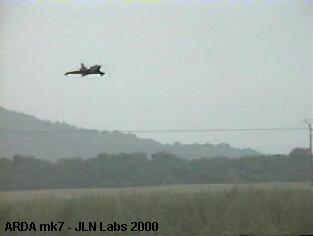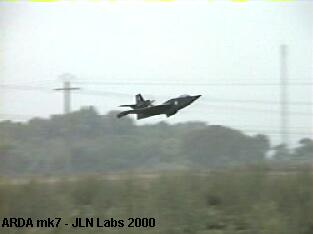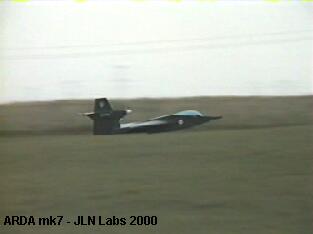 ---
Now see the full video of the Fisrt flight of the ARDA mk7 "NorthStar"
August 20th, 2000 : Impressive....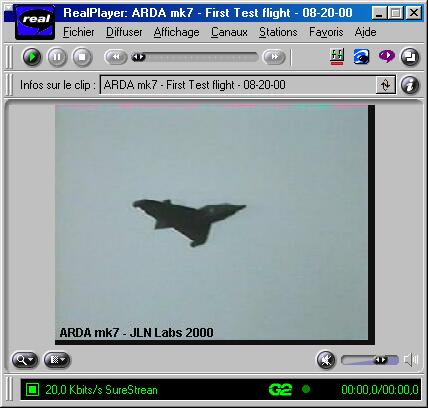 See the ONLINE Video of the first test flight of the ARDA mk7 "NorthStar"
or click here to download and see offline the video ( 1.4 Mb)
( if you don't have the RealPlayer 5.0, you may download it freely at : http://www.real.com/products/player/ )
I am very gratefull to Tito...
---

Email : JNaudin509@aol.com
---
Return to the Advanced Propulsions Researches page