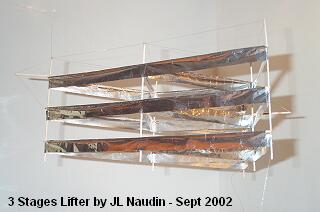 The 3 stages Lifter
By Jean-Louis Naudin


Cliquez ici pour la version Franšaise


created on September 25, 2002 - JLN Labs - Last update September 30, 2002
All informations in this page are published free and are intended for private/educational purposes and not for commercial applications
---
The purpose of this experiment is test a new design of Lifter. This new design uses a 3 stages setup.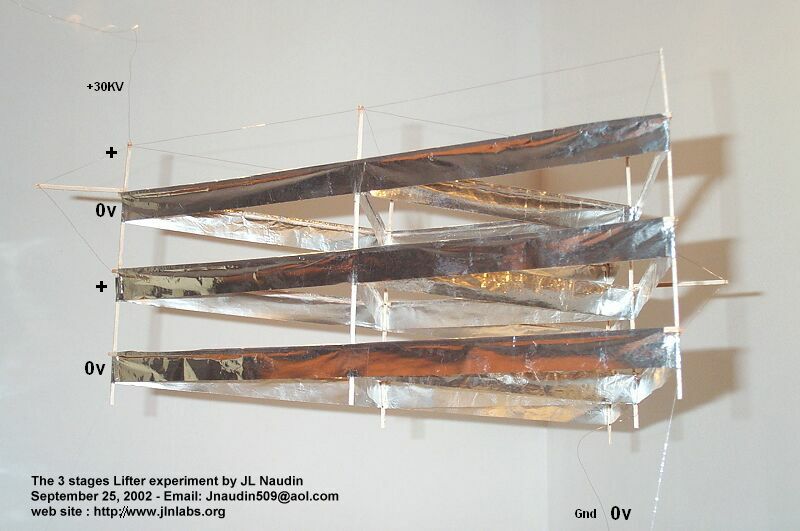 The 3 stages Lifter is powered with the THT power supply of an old 14" Nec PC Color monitor ref : JC-1403HME 65W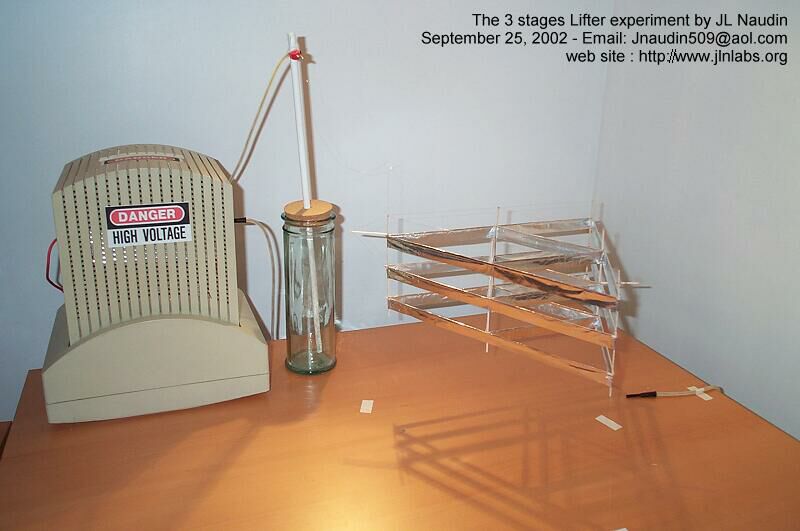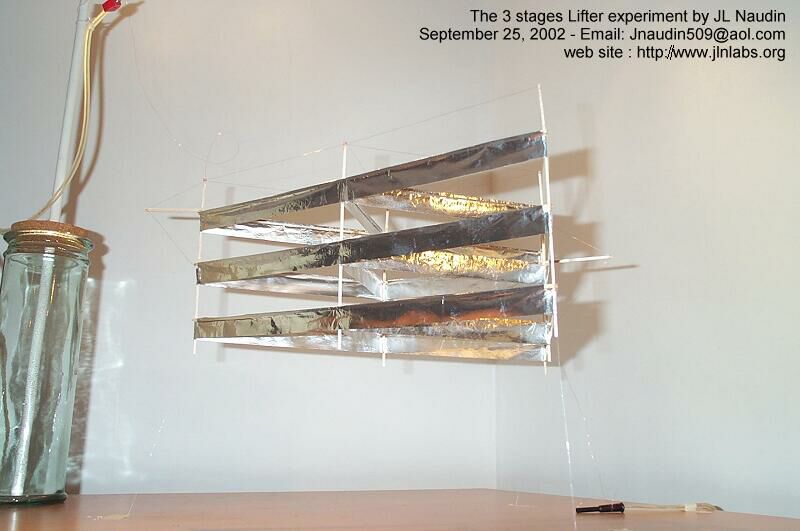 The 3 stages Lifter specifications
The thin wire is connected to the +30 KV, the top aluminum armature is connected to the ground, the middle armature to the +30 KV and then, the bottom armature to the ground. Each aluminum armature is wing shaped with a thick leading edge ( 1.5 mm ) and a thin trailing edge ( 0.12 mm ). The thin trailing edge is equivalent to the first thin wire and produces a strong electric field.
Size : 3 equilateral triangles with each side 400 mm long, 20 mm high with a small 200 mm triangle inside them.

Aluminum armature : 12/100 mm thick,

Thin coper wire : 1/10 mm diameter.

Gap between each stage : 35 mm.

Total height : 180 mm

Total Weight : 14 g
See the video of the 3 stages Lifter experiment
To see the video, the free downloadable RealPlayer is required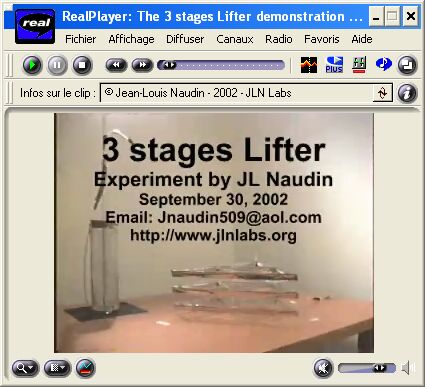 Click on the picture above to see the video ( 288 Kb )
See also :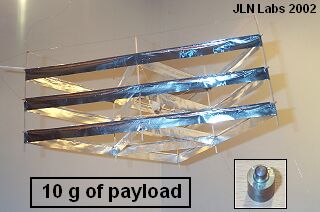 The 3 stages Lifter with 10 g of payload
---

Email : JNaudin509@aol.com
---
Return to the Lifters experiments page