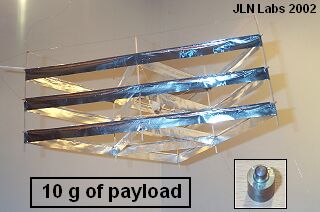 The 3 stages Lifter with 10 g of payload
By Jean-Louis Naudin


Cliquez ici pour la version Franšaise


created on September 25, 2002 - JLN Labs - Last update September 30, 2002
All informations in this page are published free and are intended for private/educational purposes and not for commercial applications
---
The purpose of this experiment is to measure the max payload that the 3 stage Lifter is able to carry.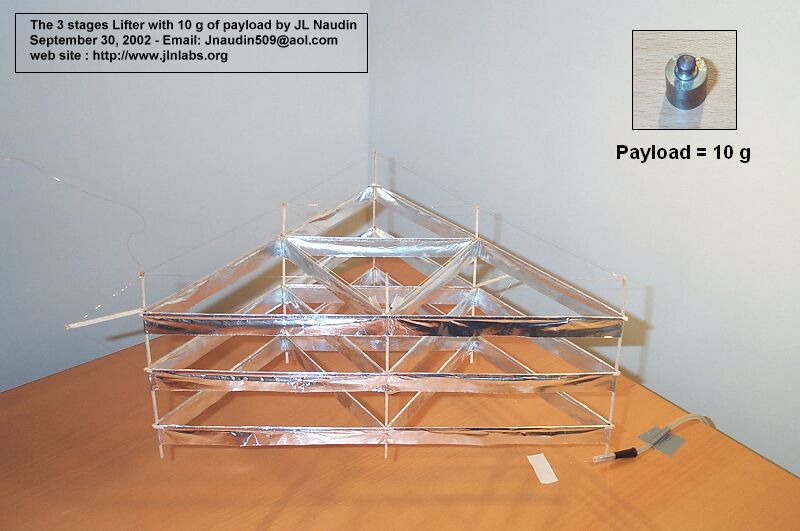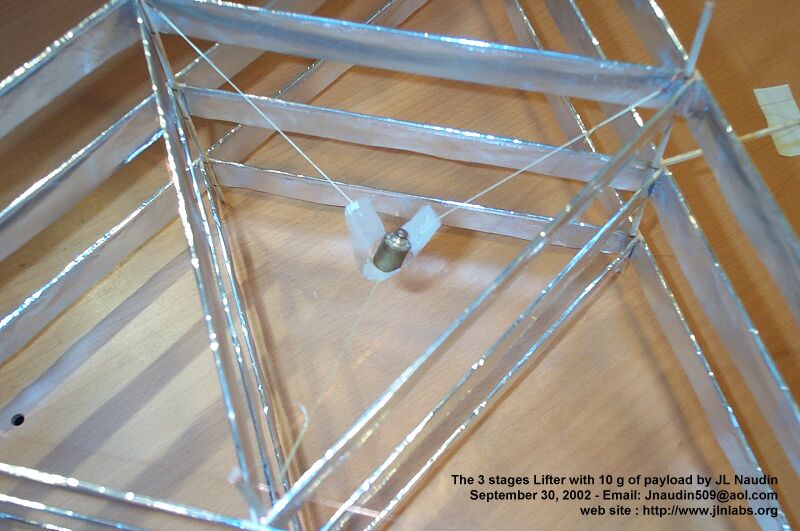 The 10 g of payload is placed in the middle of the 3 stages Lifter.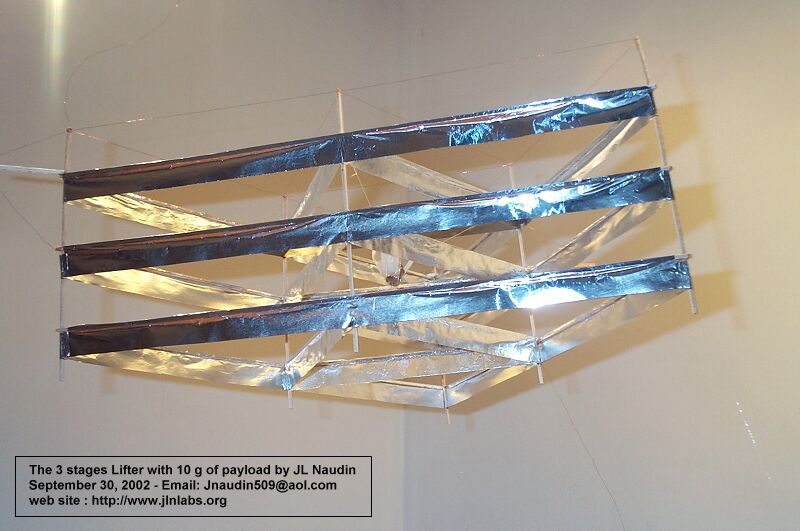 Test result : When the HV power supply is switched on, the Lifter goes upward quickly with the 10 g of payload. The total weight of the 3 stages Lifter is 24 g. The max payload which has been tested successfully is 12 g.
See the video of the 3 stages Lifter with the 10 g of payload
To see the video, the free downloadable RealPlayer is required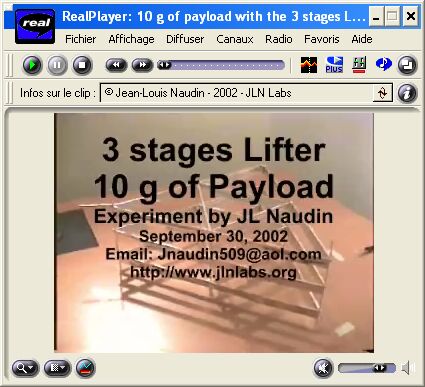 Click on the picture above to see the video ( 362 Kb )
See also :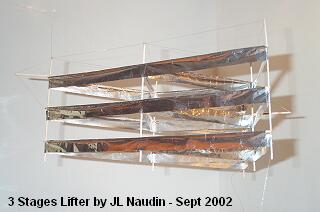 The 3 stages Lifter experiment
---

Email : JNaudin509@aol.com
---
Return to the Lifters experiments page