Onboard video with the QRO v3.0
created on december 28, 2006 - JLN Labs - Last update February 11, 2007
Toutes les informations et schémas sont publiés gratuitement ( Open Source) et sont destinés à un usage personnel et non commercial
All informations and diagrams are published freely (Open Source) and are intended for a private use and a non commercial use.
---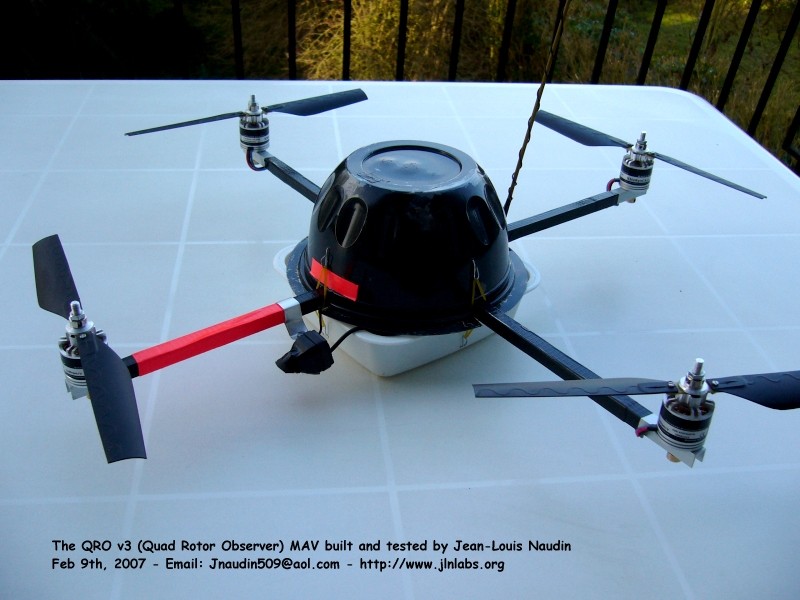 For this 1st serie of onboard video tests flights, I have used a low cost CMOS video camera,
in future tests, I shall use a true CCD high res video camera.
Test flights weather conditions :Wind ( 5 km/h ), temperature 10 °C.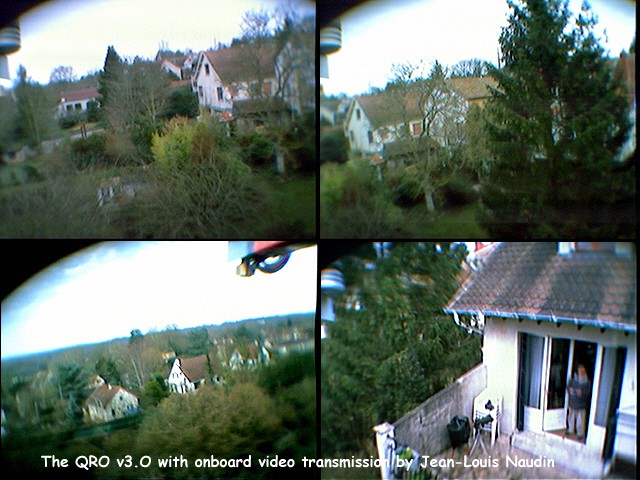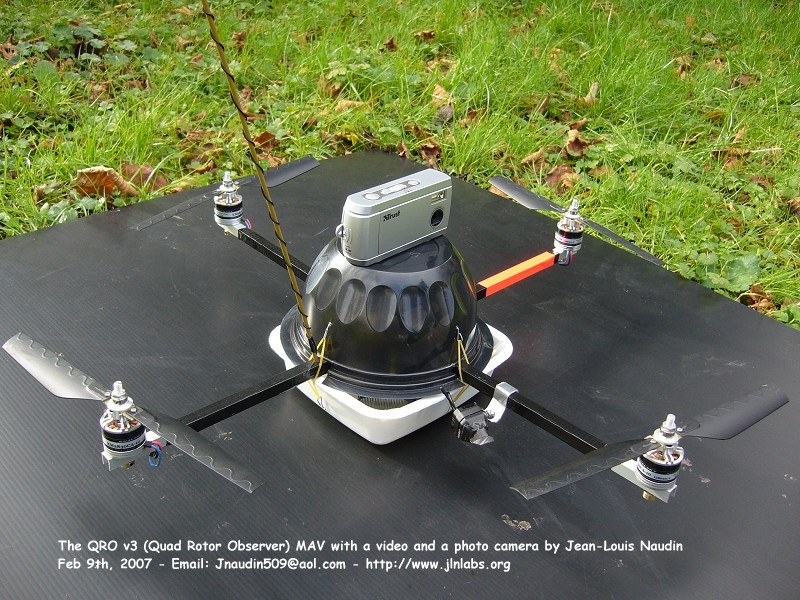 The QRO v3.0 is able to lift heavy payloads such as a photo camera and high capacity Lipo batteries...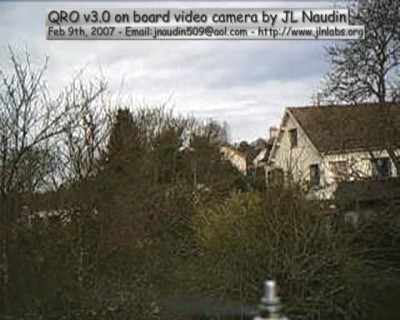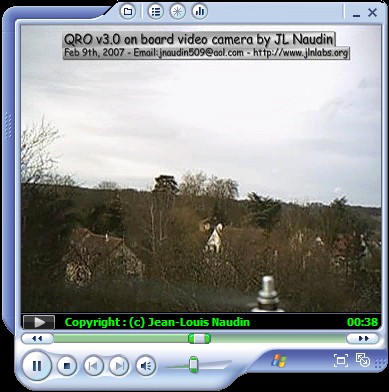 Click here to download the video of the flight ( 7.6 Mb )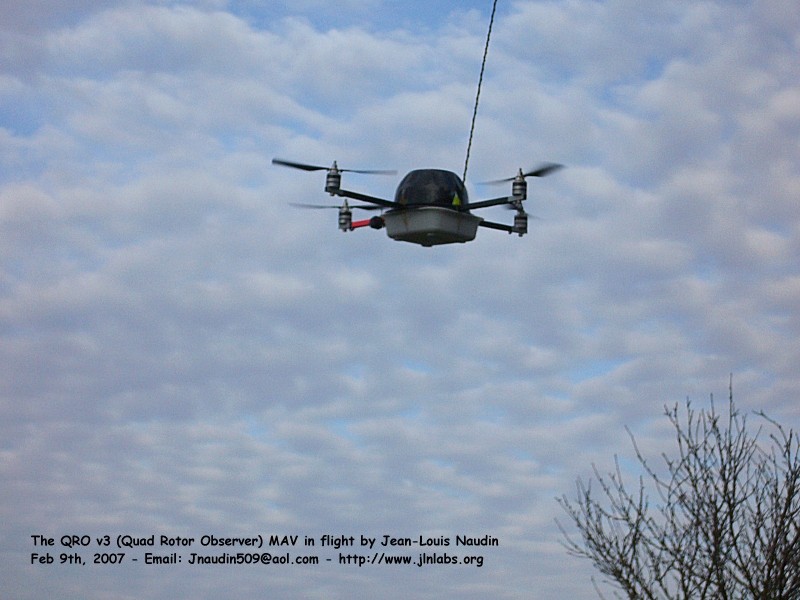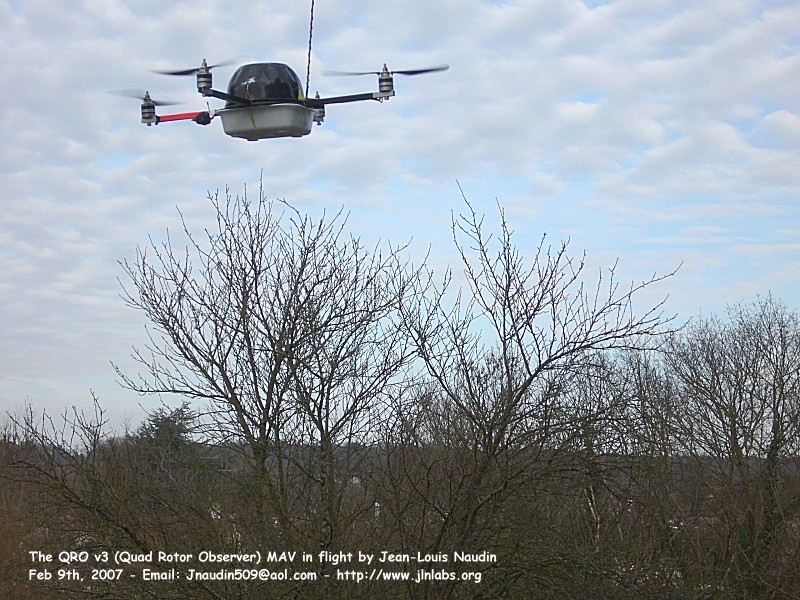 The weight with the video camera : 954 g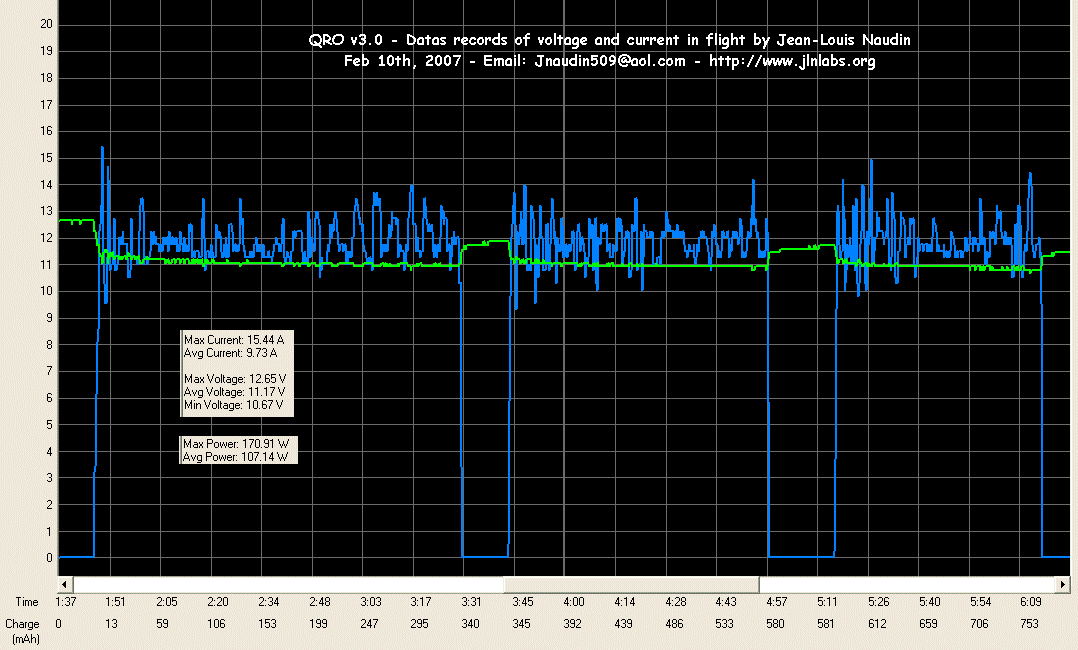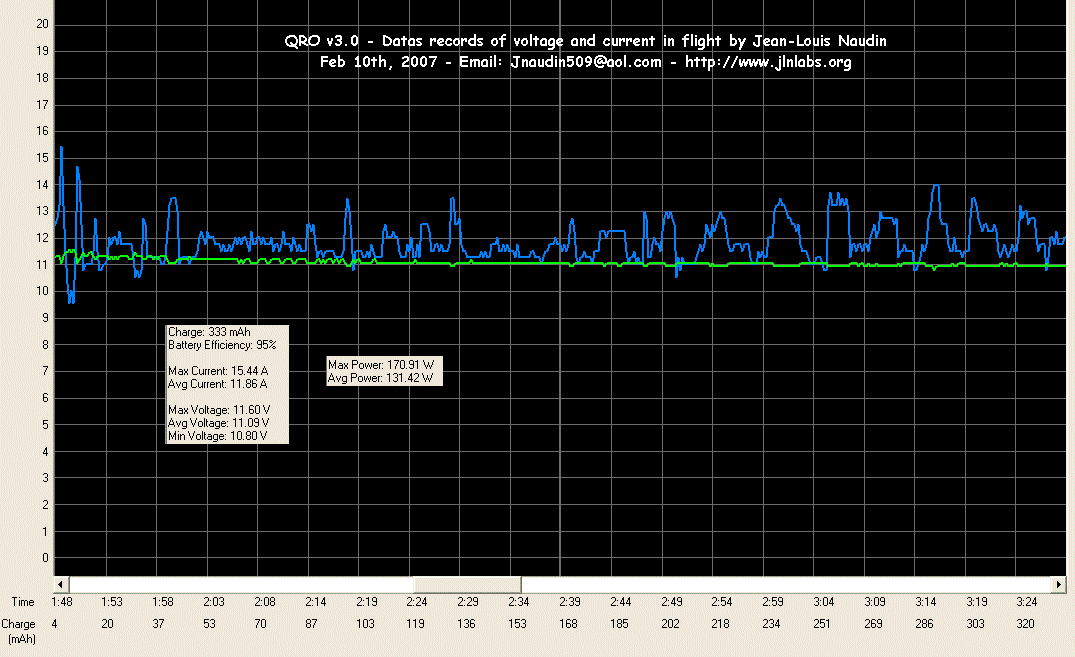 During the flight missions, the voltage and the current is recorded (see above)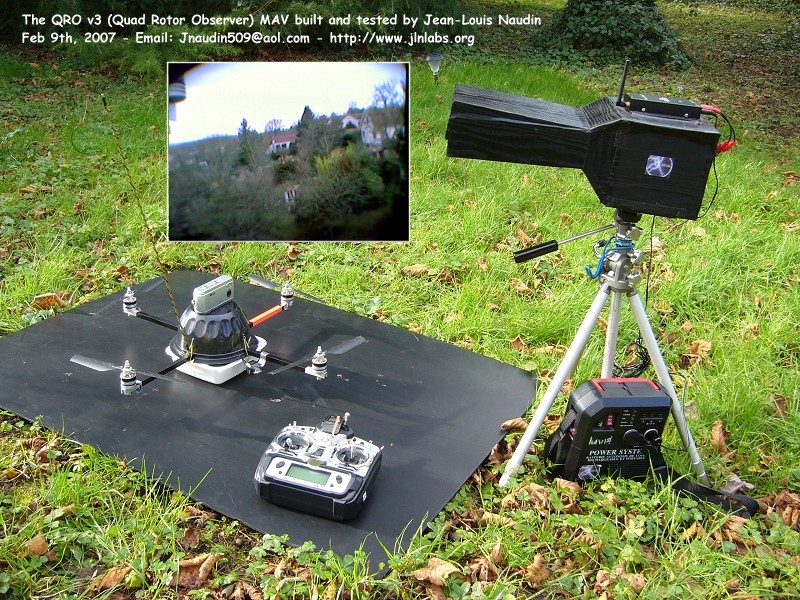 Now, the QRO v3.0 is able to do flights missions with the video and the photo cameras on board...
For more info : jnaudin509@aol.com
---
To the QRO project page

visitors since February 9, 2007