A Vortex in a Bottle
by Jean-louis Naudin
created on 04-08-98 - JLN Labs - Last update 04-08-98
---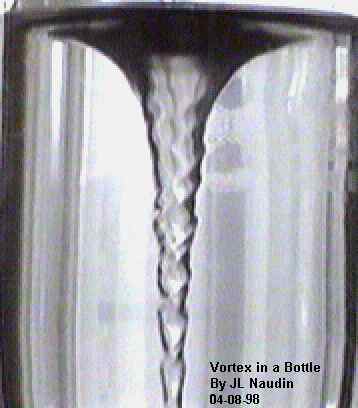 Get two plastic bottles ( from a 2 liter soda)

Glue the two plastic caps, then make a 9 mm hole in the center

Fill up to 3/4 one of the bottle.

Twist the device and see the Vortex in the Bottle.
See also the :
The Vortex Sphere experiment.
---

Email : JNaudin509@aol.com
---
Return to the Vortex Lab page