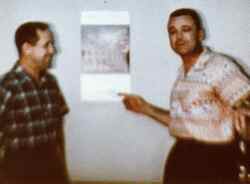 The T.T. Brown / Agnew H. Bahnson Labs pictures
These pictures courtesy of Stan Deyo
created on 11/17/97 - JLN Labs - last update on 11/17/97
---
These pictures are extracted from a recently restored 16mm film from the lab of T.Townsend Brown at the Bahnson lab company in 1958. ( This document courtesy of Stan Deyo).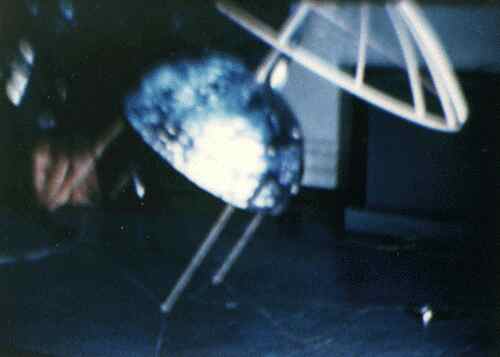 Saucer Lift-off ( Version 2.0) - Note: High-Voltage arc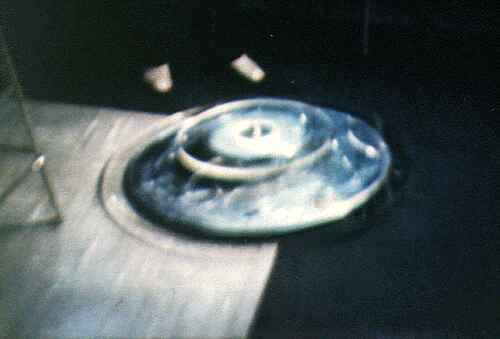 Saucer Variant with plastic shields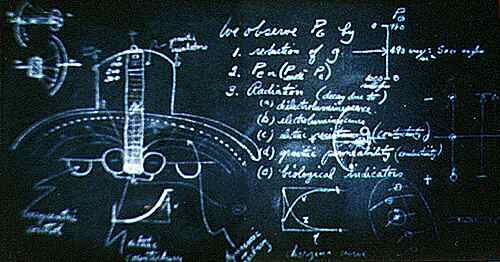 Adamski's Saucer on Brown's Blackboard at Bahnson Lab.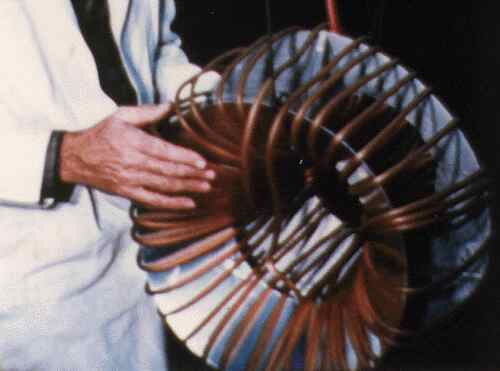 The T.Townsend Brown Torus experiment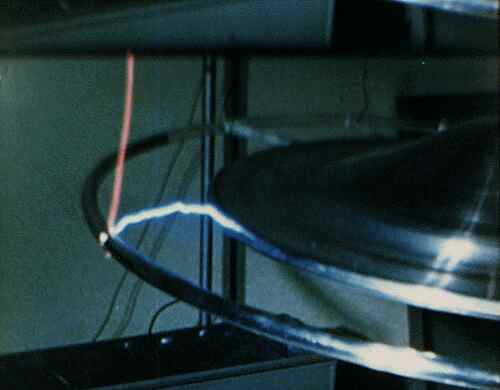 Six Foot Diameter Saucer ( Note :High-Voltage Arc )
---
Return to the Advanced propulsion page