The TEP V4.21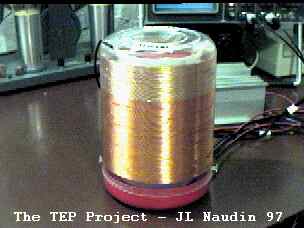 The Time Energy Pump project
created on 08/31/97 - JLN Labs - last update on 09/01/97
---
NON RECIPROCAL TEST
The main goal of this test is to show clearly an eventual non-reciprocity of the TEP Coil.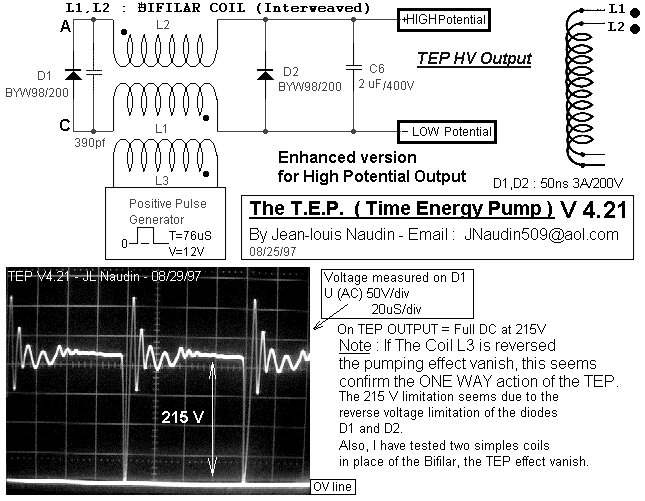 NORMAL SIGNAL OUTPUT OF THE TEP
I have put the TEP coil output in place of the L3 coil. The TEP Coil was loaded with a 100 ohms resistor.
The TEP coil was drived with a SAME pulse, the scope is connected on L3 coil acting as a secondary (output of L3 left open for a max sensitivity).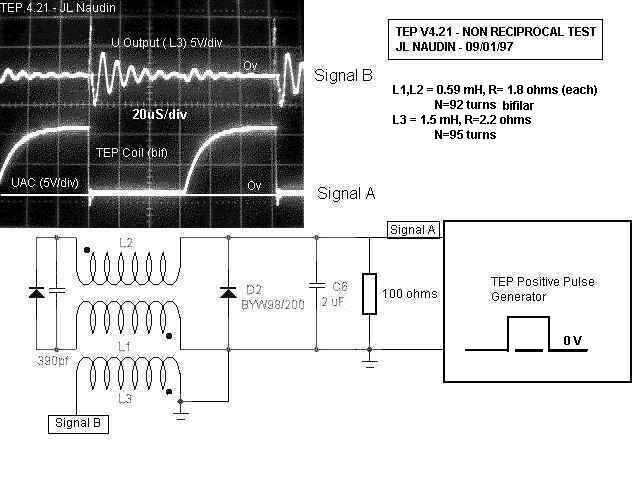 The TEP device in reversed configuration
To summarize this test : The TEP transformer as a very low reciprocal effect....
---
Return to TEP 4.2x update page