Warp to the SMOT V2.0
created on 30 May 1997 - JLN Labs
---
SMOT PROJECT PHASE 2 :
The main goals in Phase 2 are :
1) Build and link at least 4 Smot ramps.
2) Achieve a lift on the last ramp of at least twice the lift of the first ramp.
3) Experiment with angular linking.
4) Play with the ramp exit curve to get the best speed into the next ramp.
5) Be able to get 8-10 balls in transit at once.
6) Report back.
7) Take pictures and videos if you can.
8) Tell as many people as you can.
9) Take a linked ramp setup to your local university.
10) Keep BUILDING and THINKING.
Over to you, Greg

Email to Greg Watson : gwatson@microtronics.com.au
---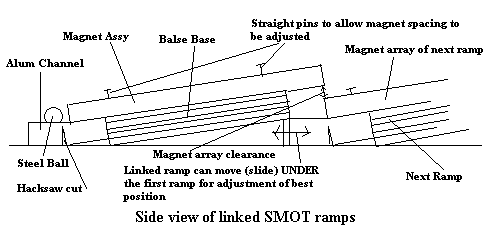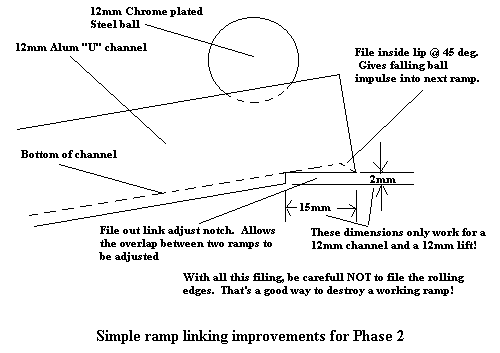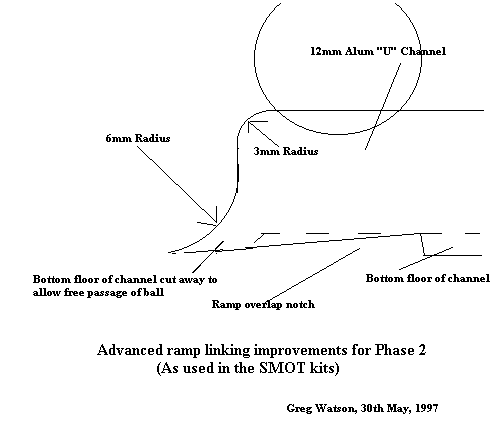 ---

Email : JNaudin509@aol.com
---
Return to the SMOT page