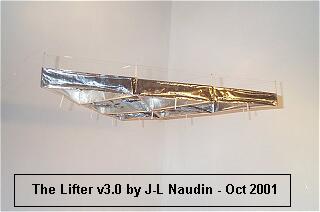 Towards a controlled flight...
By Jean-Louis Naudin
created on October 10th, 2001 - JLN Labs - Last update October 21th, 2001
All informations in this page are published free and are intended for private/educational purposes and not for commercial applications
---
You will find below a proposal for controlling the flight of the Lifter. I have used the Lifter v3.0 in this exemple.
The main idea is to find a mean to get a highly manoeuvrable device. In the previous experiments that I have conducted on the Lifter, I have noticed that all the Lifters have a very high manoeuvrability in flight and this seems independent of their size and mass.
In the diagrams below, some Lifter cells has been coloured in Red, Green and Yellow for a better understanding of the process.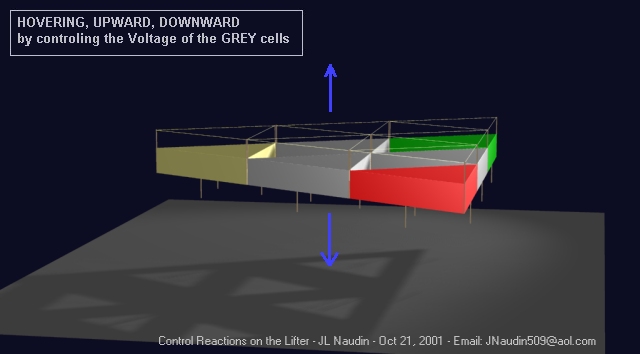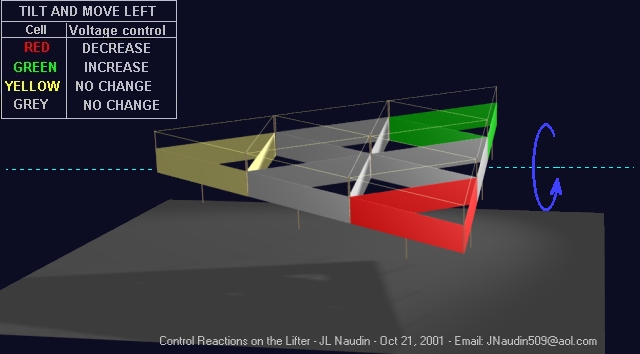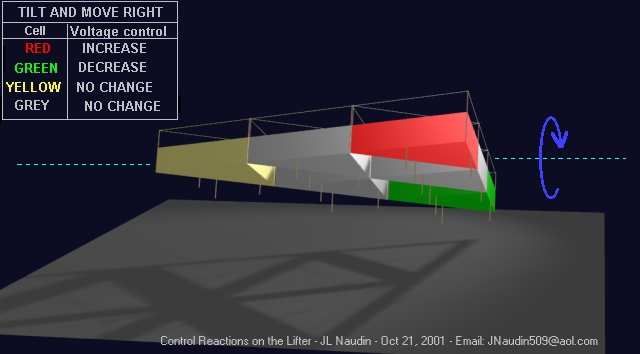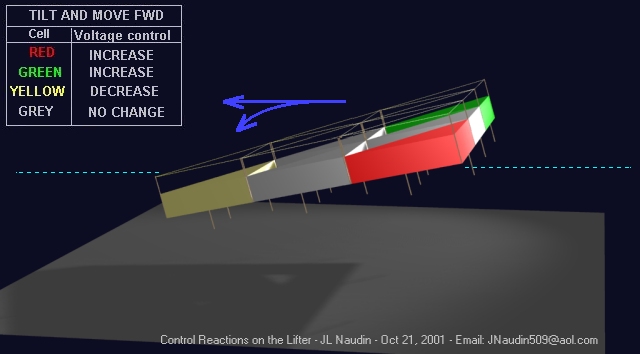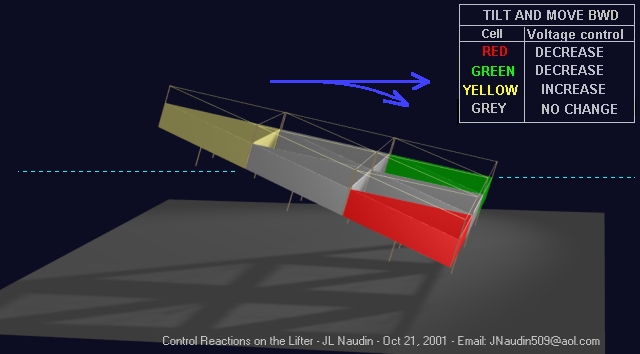 See the manoeuvrabilty test of the Lifter in the video below, only the main voltage has been used to steer the Lifter v3.0.
TEST RESULTS :
It is very interesting to notice that the Lifter slide on its sides very quickly and that very few voltage change ( about 2 KV ) are able to produce a high speed motion by sliding effect. Below, you will find the recorded voltage sent to the Lifter cells during a manoeuvrability test.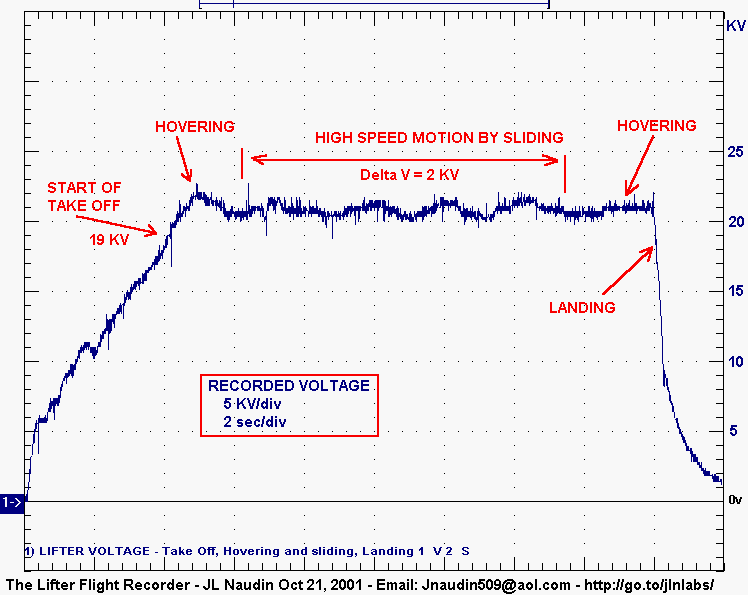 To see the videos, the free downloadable RealPlayer is required

Manoeuvrability flight test video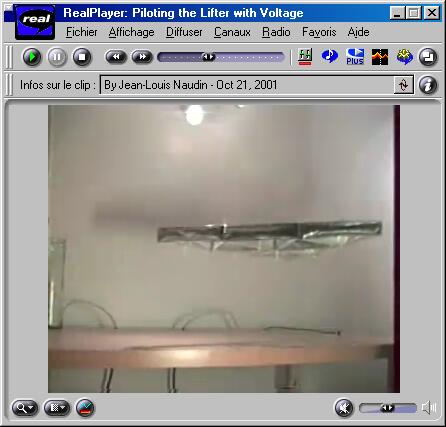 Click on the picture above to see the video ( 769 Kb )
See also :
---

Email : JNaudin509@aol.com
---
Return to the Lifters experiments page