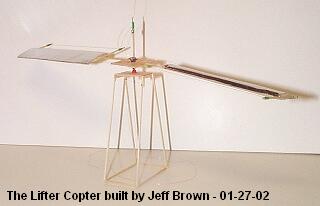 The Lifter Copter
by Jeff Brown
created on January 29, 2002 - JLN Labs - Last update January 29, 2002
All informations in this page are published free and are intended for private/educational purposes and not for commercial applications
Sujet :
Lifter Helicopter Pictures from Jeff Brown 
Date :
27/01/2002 12:38:00
De :
Mike Ady
A :
JNaudin509@aol.com
Envoyé via Internet
Hi Jean-Louis,

Jeff Brown asked me to send you pictures of his lifter helicopters (while he gets some sleep).  They're a little unstable, but they fly!  He says he will be busy the next day or two, but he will try to shoot a video and provide some documentation to you in the next few days.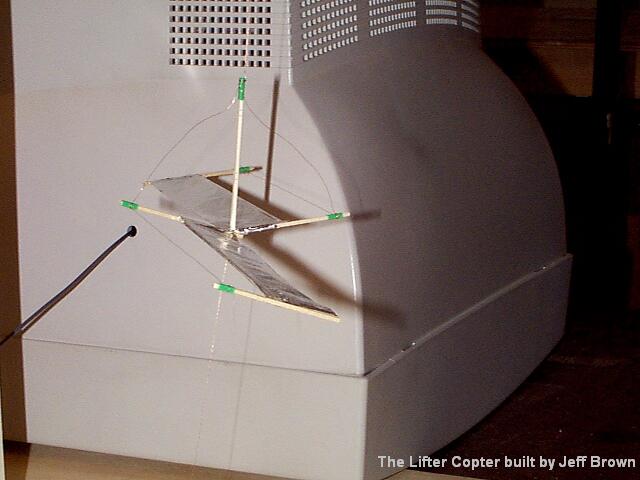 This is a picture of one of his first attempts.  The wings are 4" (10 cm) long and were constructed much like standard lifter sections.  This one didn't have a rotor bearing and it didn't have any brushes (it was supported by the high-voltage wires), so when he turned on the power, it wound up the wires (as you can see, on the bottom wire in the picture).  The wire is 34 AWG, (0.16 mm).  The wings are canted at an angle of approximately 10 degrees.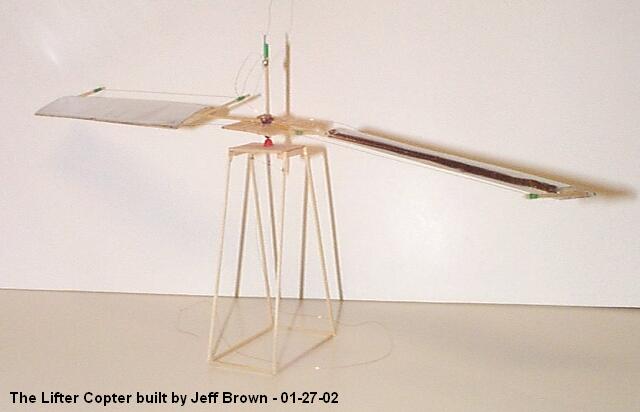 This was his next attempt.  HeliV1Wings.jpg and HeliV1WingsProfile.jpg show Jeff's excellent blade (wing) construction technique for this helicopter.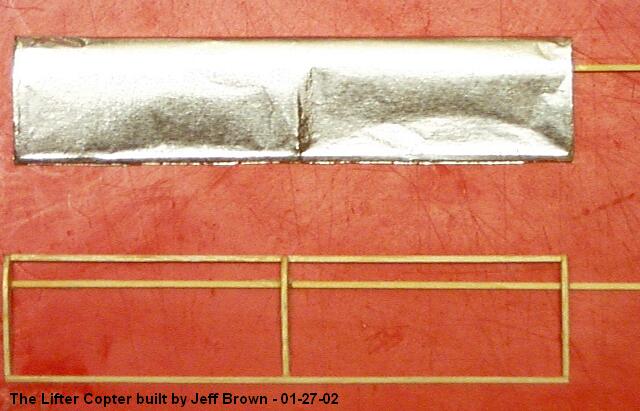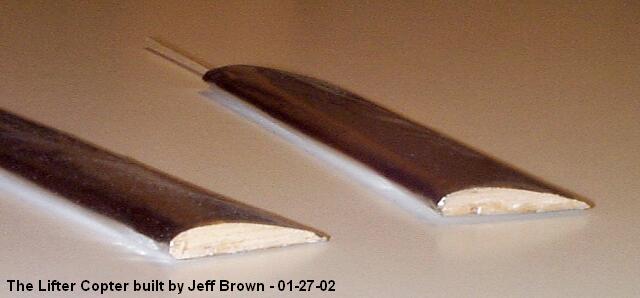 The blades are 6" (15 cm) long and are on 2" standoffs (5 cm). This version has a rotor bearing and brushes.  It lifted off, but as soon as
the stand left the table, it went out of control and crashed.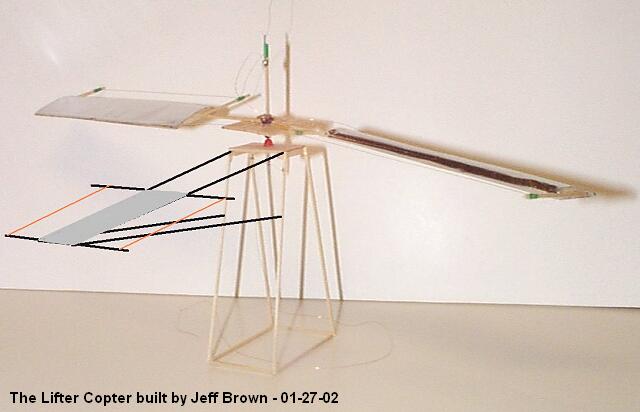 This shows the tail Jeff was planning to add to his frame to help stabilize the helicopter.  The purpose of the tail was to thrust to the side and act like a standard tail rotor.  He didn't send a picture of his helicopter with the tail on it, but he said that the tail worked (a bit too well).  (The helicopter was still a little bit unstable.)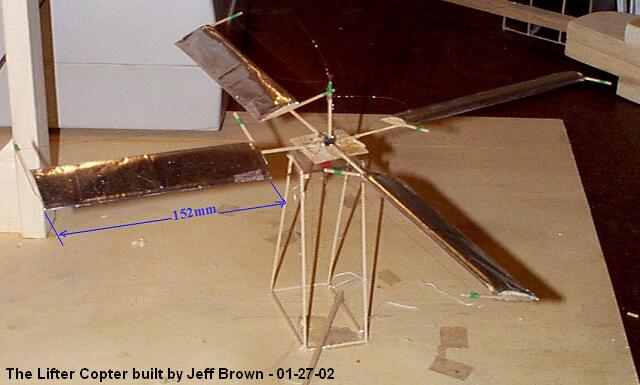 This shows his latest helicopter.  HeliV2Transfer.jpg shows some of the rotor bearing and brush construction details.  He says, with 4 blades,
the helicopter tends to tilt to one side and crash, because the blades make it very top heavy.  He says he can't afford to add any weight to the base,
otherwise it might not lift off at all.  He also says that he thinks that it should be possible to cant the blades at a very aggressive angle (without
stalling).
Regards, Mike Ady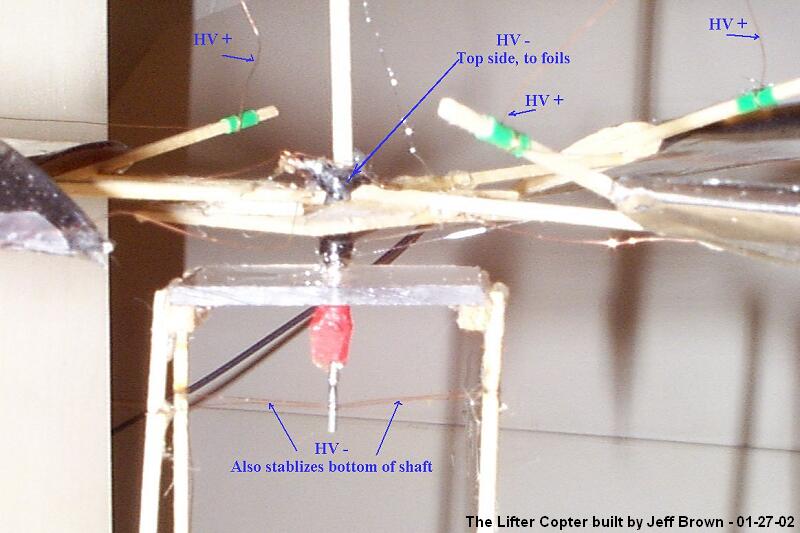 ---
See also the :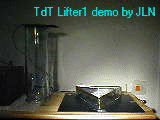 Lifters builders and tests feed-back

---
Return to the Lifters Builders page